Types of Digital Textile Printing Ink
Knowing which types of Digital Textile Printing Ink there are, will help you in making the right selection for your printing process.
Which types are there?
---
Reactive Inks: print on all natural fibers, mainly cotton/viscose
Acid Inks: vibrant colours on swimwear fabric, silk, and wool
Disperse Inks: print direct to polyester fabric
Sublimation Inks: print polyester fabric direct or through paper without the need to steam and wash
Pigment Inks: suitable for nearly all fabrics including blends
To select the right ink, you need to determine the following
Important Parameters
Chemistry
The type of ink (Reactive, Acid, Disperse, Sublimation or Pigment), determined by the fabric you want to print
Printhead
This determines the ink type you need to order (Nebula, Archer, Comet, -F, -A, -N, -C, -E)
Colours
For several inks there are multiple choices of inks so determine your ideal set of ink.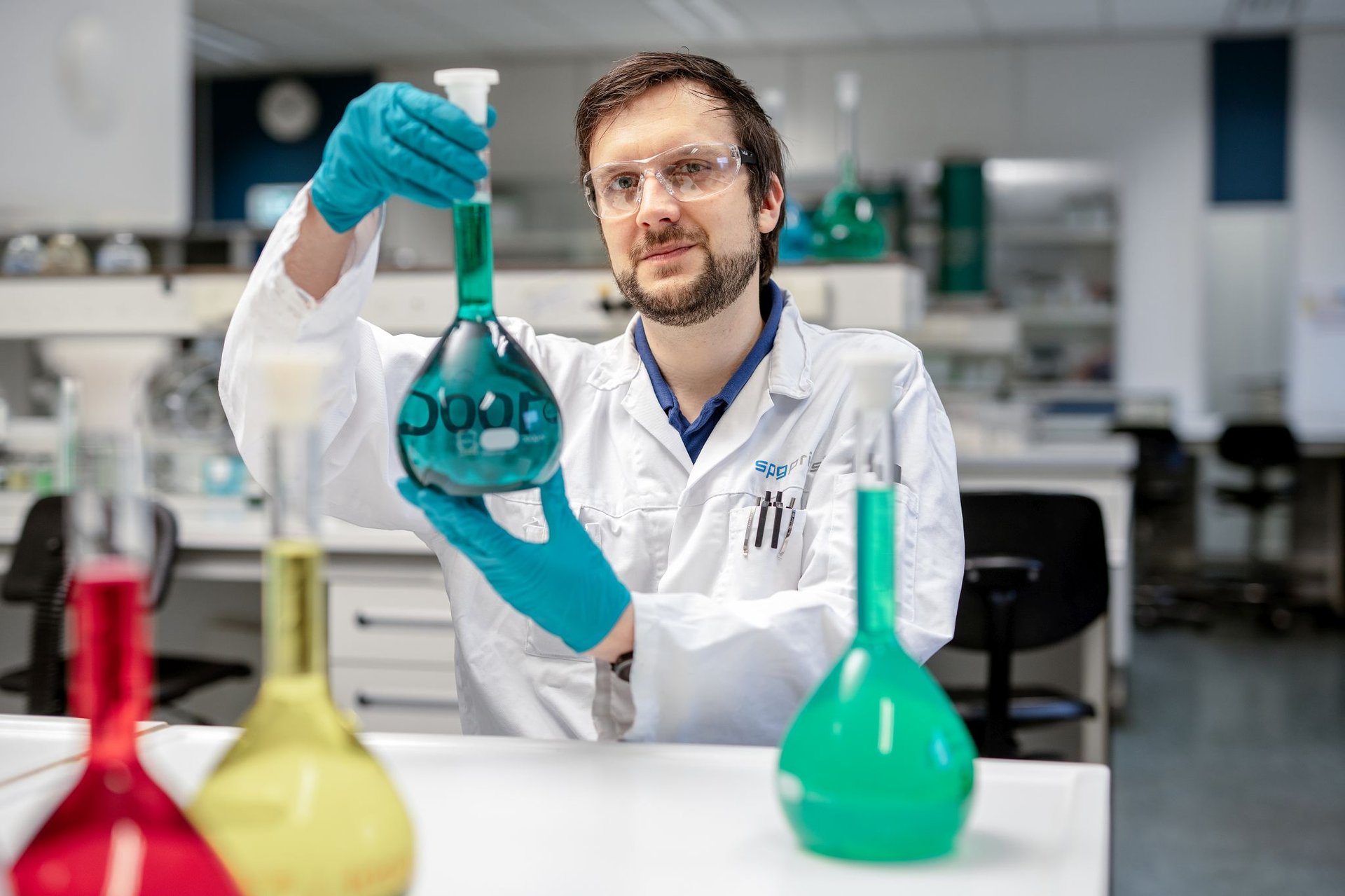 Boosting your print performance. Select the ink that matches your printing process, boost your performance and make your customers more satisfied than ever.
Digital Textile Printing Ink for Cotton, Wool, Silk and Polyester
As stated before, the fabric you print on determines which Digital Textile Printing Ink must be used in your printing process.
For example, reactive inks are used to print on natural fabrics, where cotton and viscose are the most common ones. Reactive inks combine vivid colours with excellent fastnesses. Reactive inks can also be used for printing on wool and silk, in applications where fastnesses are more important than the brightness of colours.
If brightness is the main objective when printing wool or silk, then Acid Ink is the preferred choice. Not without reason, as acid inks are known for their vibrant colours, even when printing on materials that do not retain colour very easily. Acid inks are also often used for printing swimwear, due to their high tolerance for chlorine and saltwater.
On the other hand, disperse inks are used to print polyester. Just like reactive, acid and pigment inks, Disperse inks are directly sprayed on the fabric, after which it has to be steamed and washed to fix the colours. Disperse is absolutely needed in textile printing where a high-temperature finishing is required, such as water repellent finishes.
The most common digital textile printing ink & niche markets
Pigment printing is a commonly used technique in conventional textile printing, as it is the cheapest solution, with a simple finishing process and it has the lowest costs. But until recently, pigment inks were only used in very small niche markets, as digital pigments inks are quite expensive to produce and require more ink per linear meter than for instance reactive inks.
The pigment particles must be very small to avoid printhead clogging, which has only recently been achieved by the newest generations of pigment inks. Given the simple process and no need for steaming and washing, plus the fact that they can print on virtually all fabrics, pigment inks are getting increasingly popular.
Read more about the possible applications for digital pigment printing and whether it could be interesting for your business here.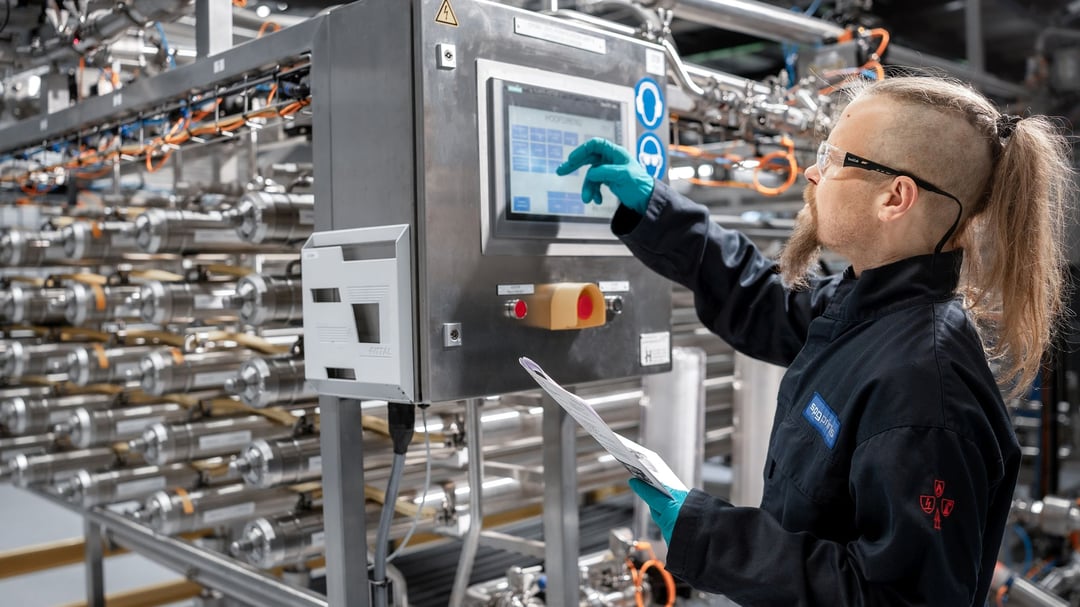 Insights on Digital Textile Printing Ink
Our experts would like to share their knowledge and experiences with you. Read all about different types of Digital Printing ink in our blogs.
Explore all of our Insights