Best Practice
Dye Purification Unit - 2021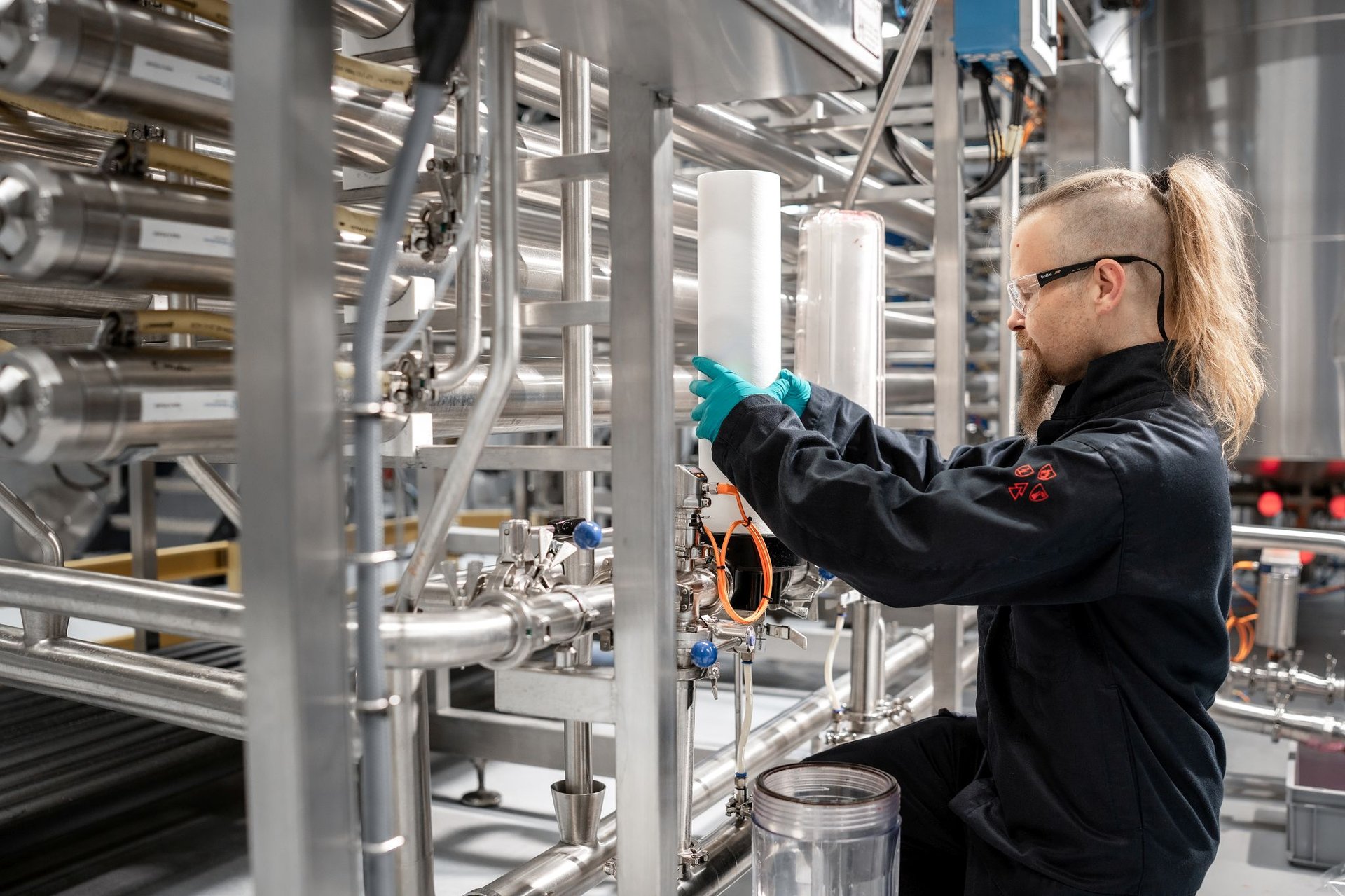 Dye Production Boxmeer
Dye Purification Unit
In producing high quality inks for our digital printing solutions, several process steps must be taken. The first step involves sourcing the best raw dyes available. This is the ingredient that gives the inks it's color. The better the quality of the raw dye, the more brilliant the color and the higher the quality of the end product.
Even first-class raw dyes contain minerals and other additives that can impact the quality of inks, which in turn determine the image quality of the printed fabric. Therefore, the next step in the production process is to purify the raw dyes and remove as much of unnecessary additives as possible. This process is done by means of a Dye Purification Unit – the DPU.


Reduction programs
Each year, our production teams set out to control and, whenever possible, reduce the use of chemicals, waste and - specific for the DPU – demineralized water. The team, led by Bart Hanraets, created a hypothesis to optimize the use of the DPU in production circumstances.
Production data of the DPU was available as of 2019, so proper analysis and comparisons could be made. After several tests and iteration cycles the team found an optimum. The results are impressive!
By implementing adjustments to the settings of the DPU such as the mix of chemicals, demineralized water and dye, the following results have been achieved when compared to 2021
827.200
liters less demineralized water used (reduction)
24.000
kilogram less chemical waste (reduction)
1.316
hours less production time required (increased productivity)
Continuous improvement
Regardless of the impressive results, the team believes further improvements can be realized and so they already planned the next steps for next year. One of the targets is to reduce the use of demineralized water and volume of waste water even further!

"This project shows what can be achieved as a TEAM: Together Everyone Achieves More."