Good to know
Industrial and label printing graphics can be created in many different ways. Discover which is the best solution for your printing challenge.
Flexo market - flexo plates and flexo sleeves
Rotary screen printing market - Rotamesh® and Rotaplate®
Digital film (dry film) market
Embossing (plates & cylinder) market
High-quality
Engineering, development and machine production in Austria, Europe since 1968.
High reliability
Improve your workflow with maintenance, service, and application support to guarantee high quality.
Broad range of options
Any industrial or label printing graphics can be created with our broad range of industrial printing solutions.
High speed
Fast, cost-effective printing production technology.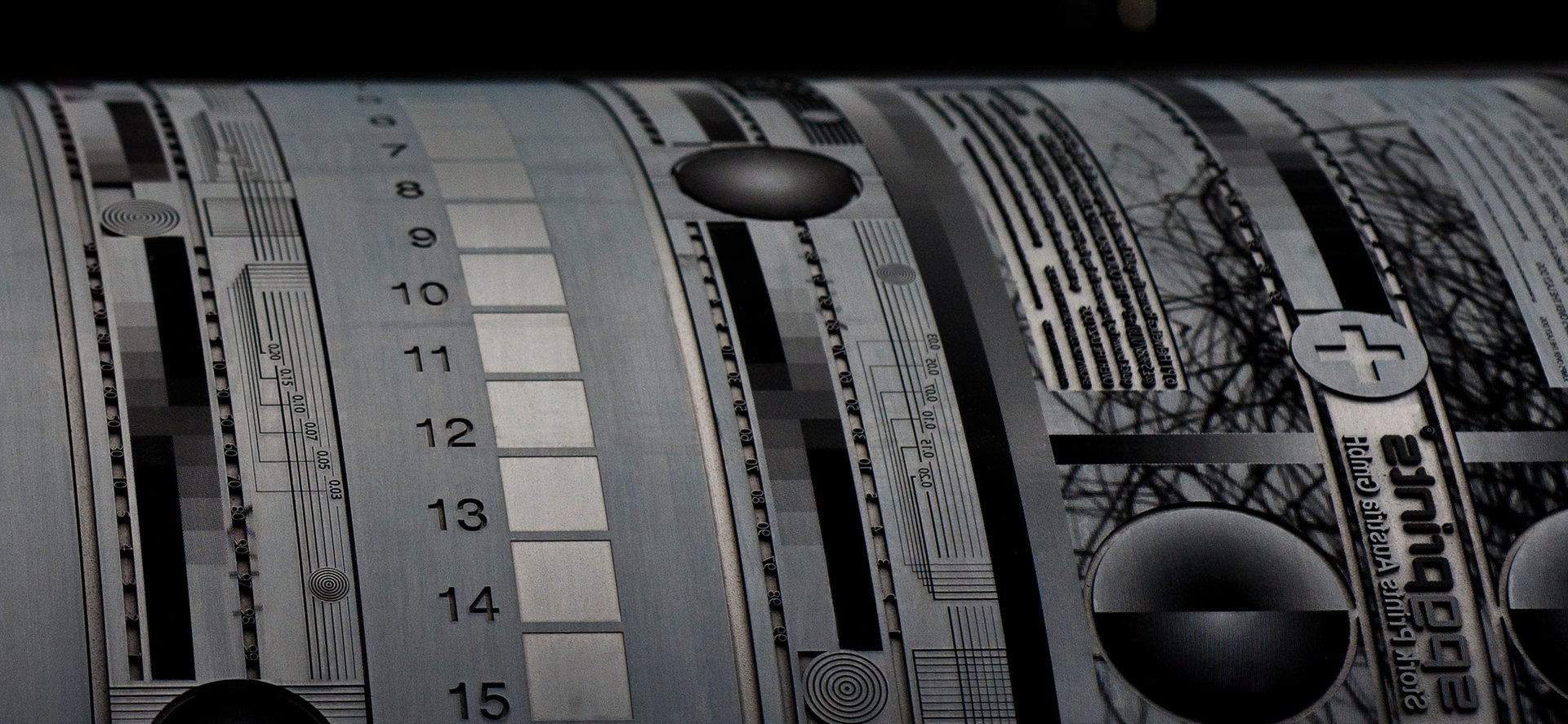 Explore the possibilities in industrial and label printing solutions. Resulting in high quality printing using the best option for your challenge.
High-quality and reliable printing CTP (Computer To Plate)
Engraving and pre-press for industrial and label printing solutions
Fibre Diode lasers are used to image the printing form by ablating a black mask or by UV-curing directly (with the use of UV-lasers) a photosensitive lacquer.
FLEXO market: Flexo plate
Flexo plates
Flexo plate printing forms, commonly used for packaging materials (foil, paper and labels, tissues) can be imaged with the Titanium CTP according to the CTP = LAM principle + UV exposure or with the DLE Thorium or Platinum machines.
Talk with our FLEXO market specialist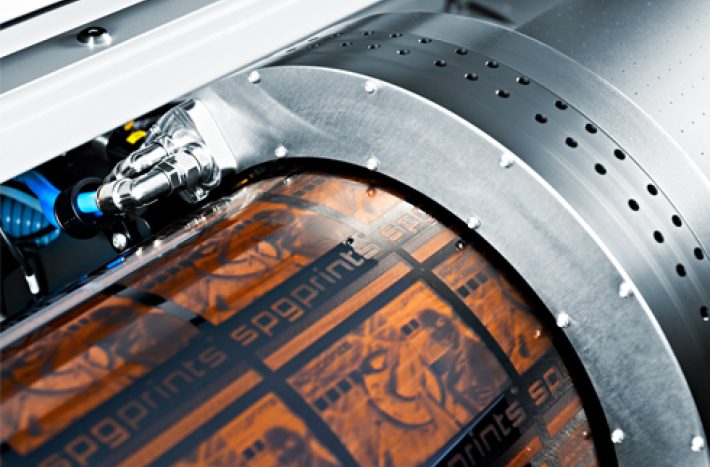 FLEXO market: Flexo sleeves
Flexo sleeves
Flexo sleeve printing forms are commonly used for printing of packaging materials (foil, paper and labels, tissues) can be used with the DLE devices Thorium or Platinum.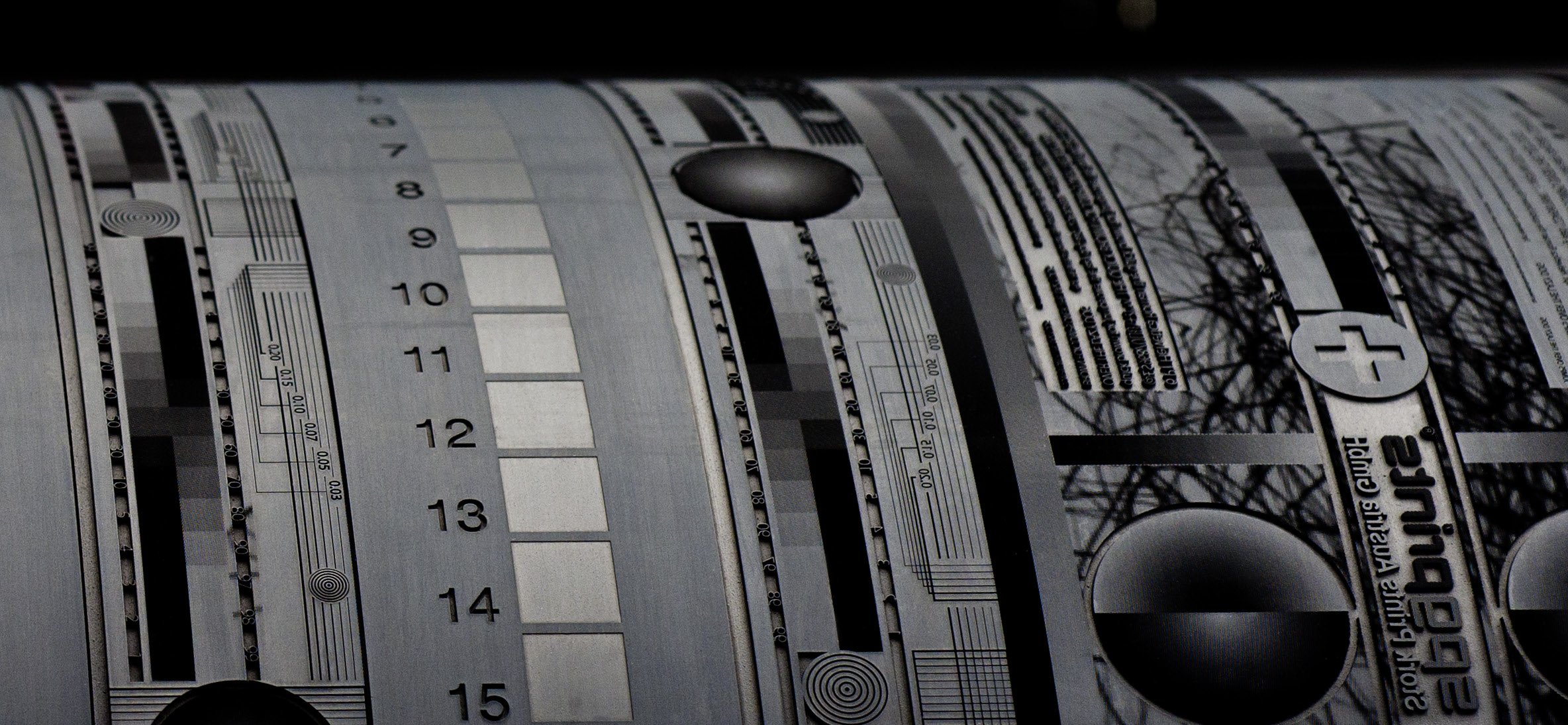 Dry offset market
Dry offset
In the dry offset industry (indirect printing (wet in wet) of seamless containers like cans, cups, tubes and aerosol cans) SPGPrints is a market and technology leader in prepress, especially for 2 piece beverage cans. To produce the printing plates either the DLE (direct laser engraving) system "Thorium" or the CtP system "Titanium" can be used.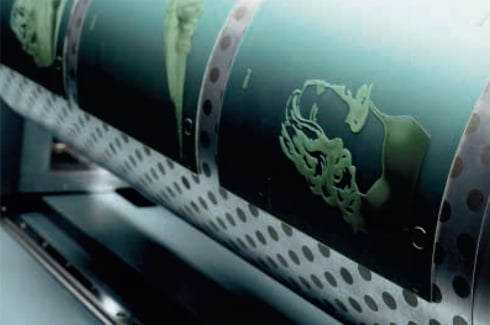 Letterpress market
Letterpress
Letterpress is a printing technique which seems to disappear and is now only seldom used for printing narrow web and labels. Letterpress Plates are thin plates that either have a foil back or metal back. As the metal back plates are the same plates that are used for dry offset printing, the terms letterpress and dry offset are often mixed up. Plates for letterpress can be either engraved with DLE (Thorium) or imaged using our CTP (Titanium) devices.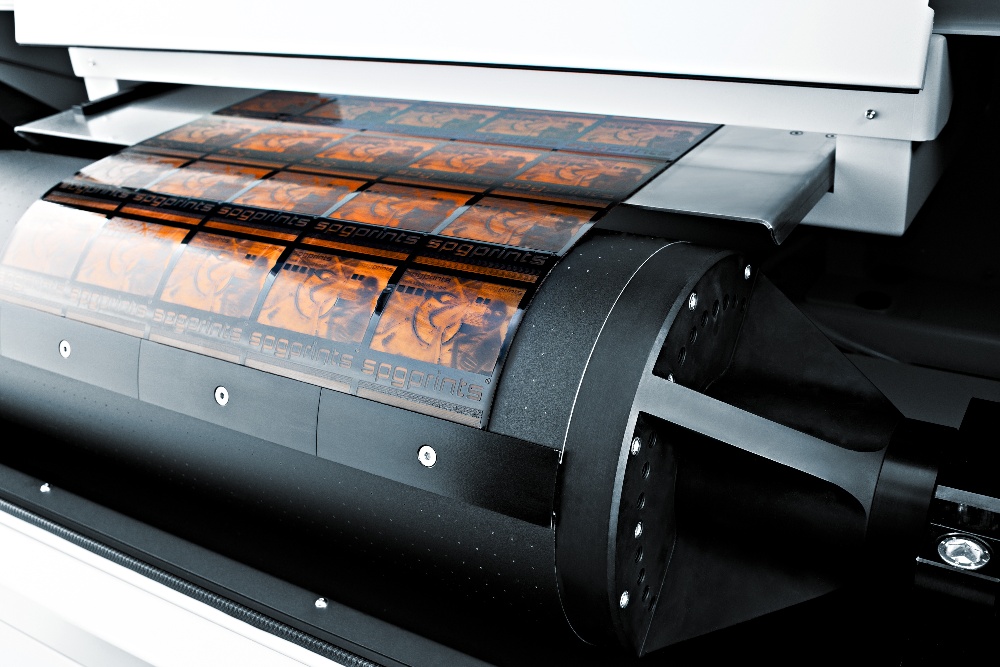 Rota screen printing market | Rotaplate®
Rotaplate
Rotary screen printing is commonly used with label and narrow web printing used in order to do opaque white, special effects, embellishments and refining. The RotaPlate can be used for this application (plate material that is sealed to an in-the-round printing sleeve after exposing). For imaging and exposing RotaPlate a Titanium or a Rhodium unit can be used.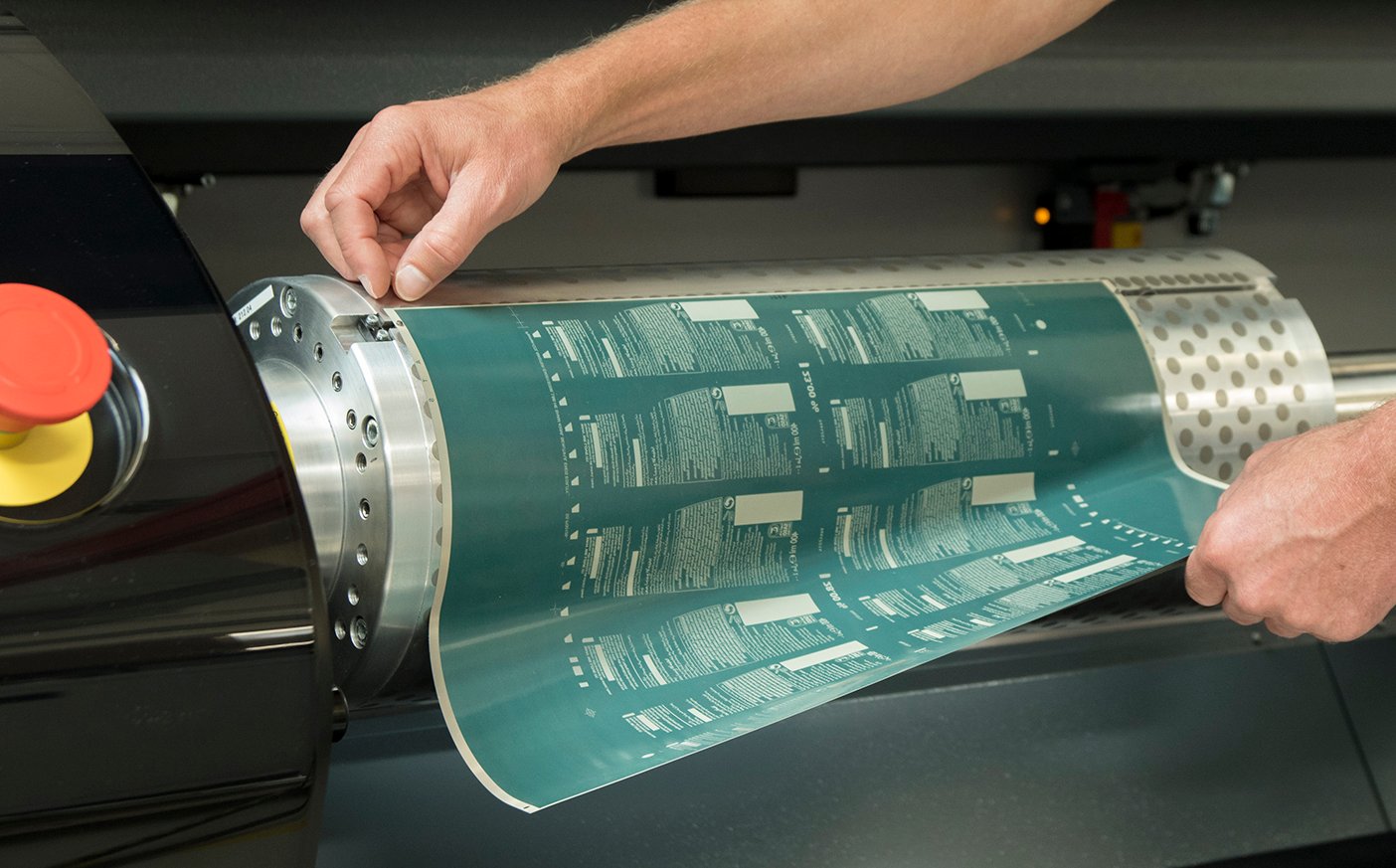 Rota screen printing market | Rotamesh®
Rotamesh
A welded in-the-round screen is used by RotaMesh. For imaging and engraving RotaMesh the Rhodium unit can be used.
Discover Rotamesh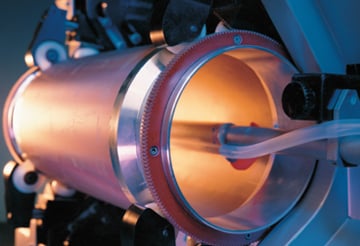 Intaglio market
Intaglio
Intaglio is a printing form where the image is deeper as the non-printing part of the printing form. Intaglio printing forms can be imaged using a CTP-device (Titanium) or a DLE (Thorium or Platinum) system. Typically intaglio is used for security printing (banknotes, stams, cheques, passports etc.)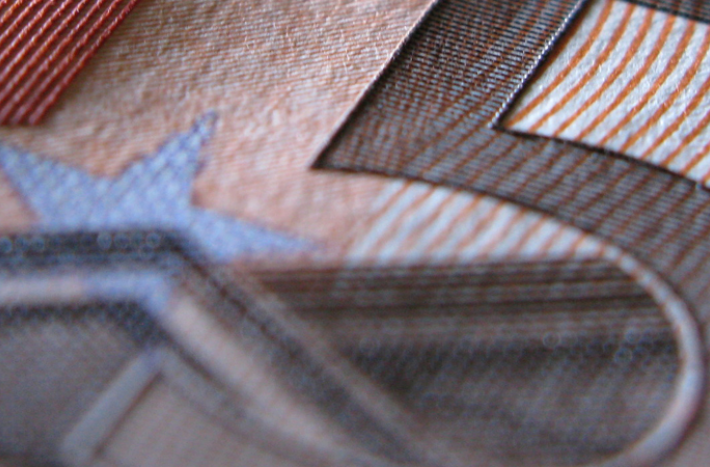 Pad printing market
Pad printing
Pad-printing is used for printing on uneven surfaces indirect printing over pads (works like a cushion), is a market that found its digitalization with DLE and, mostly, the Titanium. Pad printing is used for imaging all kinds of products (toys, remote controls, car industry, promotional articles like lighters, pens, etc.).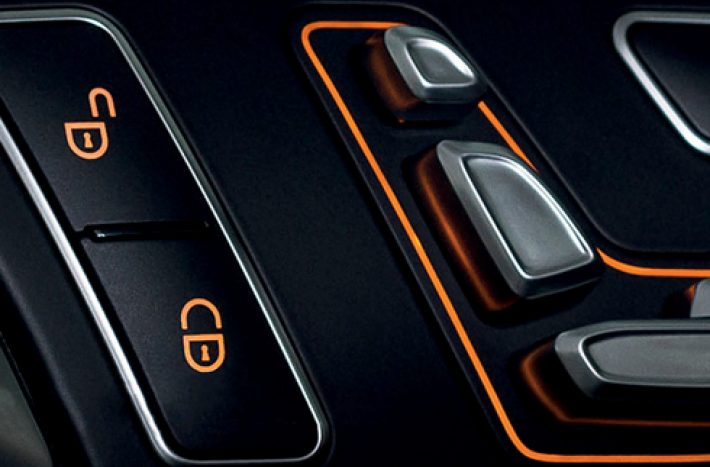 Digital (Dry Film) market
Digital Film
As there are still applications where the printing form cannot be imaged digitally (DLE or CTP), digital film is used a lot. Digital film is basically a mask layer on top of a transparent foil. The mask layer can be imaged with a CTP device. After the imaging the film is directly ready to use (no washing / developing / drying).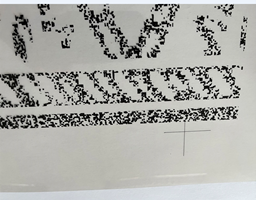 Embossing (plates & cylinder) market
Embossing
For embossing effects in (mainly) paper, hard 'printing' plates, sleeves or rollers are used. For sleeves and roller a DLE system is needed. Plates can be imaged with a CTP-device but only a DLE system offers the possibility to do special 3D- effects. Known products where embossing is used are book-covers and posters but also beverage cans can be embossed.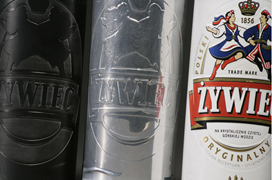 Options for industrial and label printing applications
State of the art Laser Engraving and Laser Exposing technology
SPGPrints offers simplified, automated, digital and conventional pre-press workflows for flexo, rotary screens, dry-offset and letterpress processes. Digital Pre-press greatly improves throughput: not only are imaging cycles complete within fast time-frames; it is also possible to image multiple plates or screens at once. This means greatly improved handling and logistical efficiencies in your workflow.
Let our printing specialists advise you
Find out how you can optimize, improve and upgrade your workflow. With high-quality equipment, contracts, maintenance and application support. Receive personal advice from one of our industrial and label printing specialists.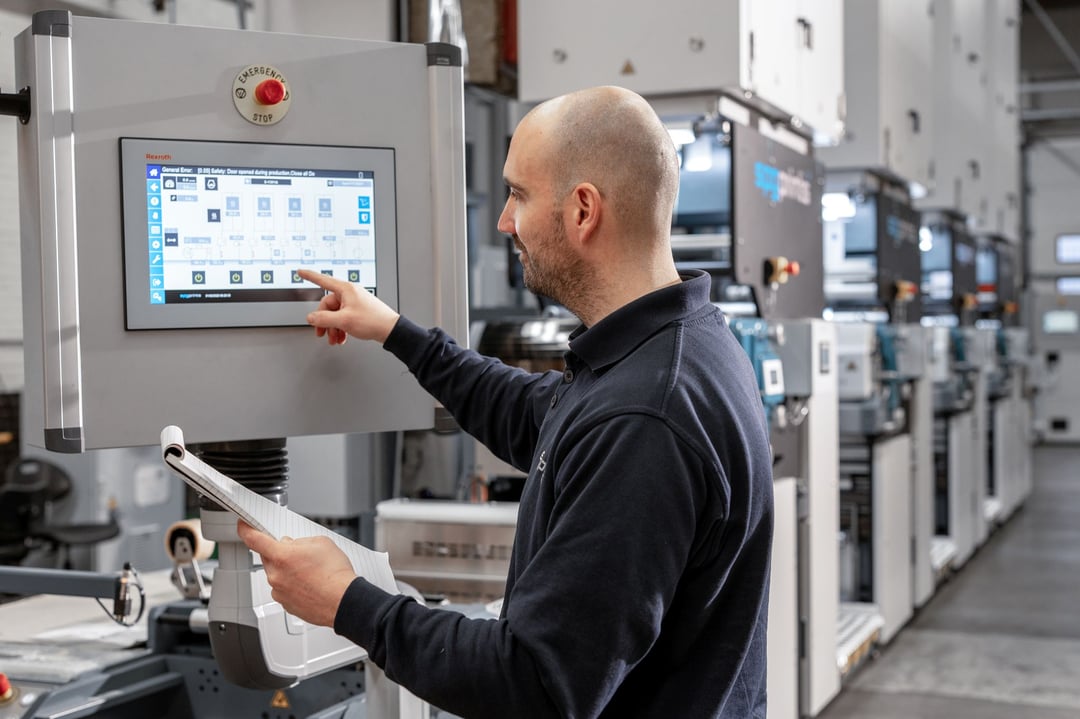 Insights on Industrial/Label Printing
Discover everything about our Industrial and Label Printing solutions.
Explore all our insights