Printed electronics
Print electronics faster, more efficiently and in higher volumes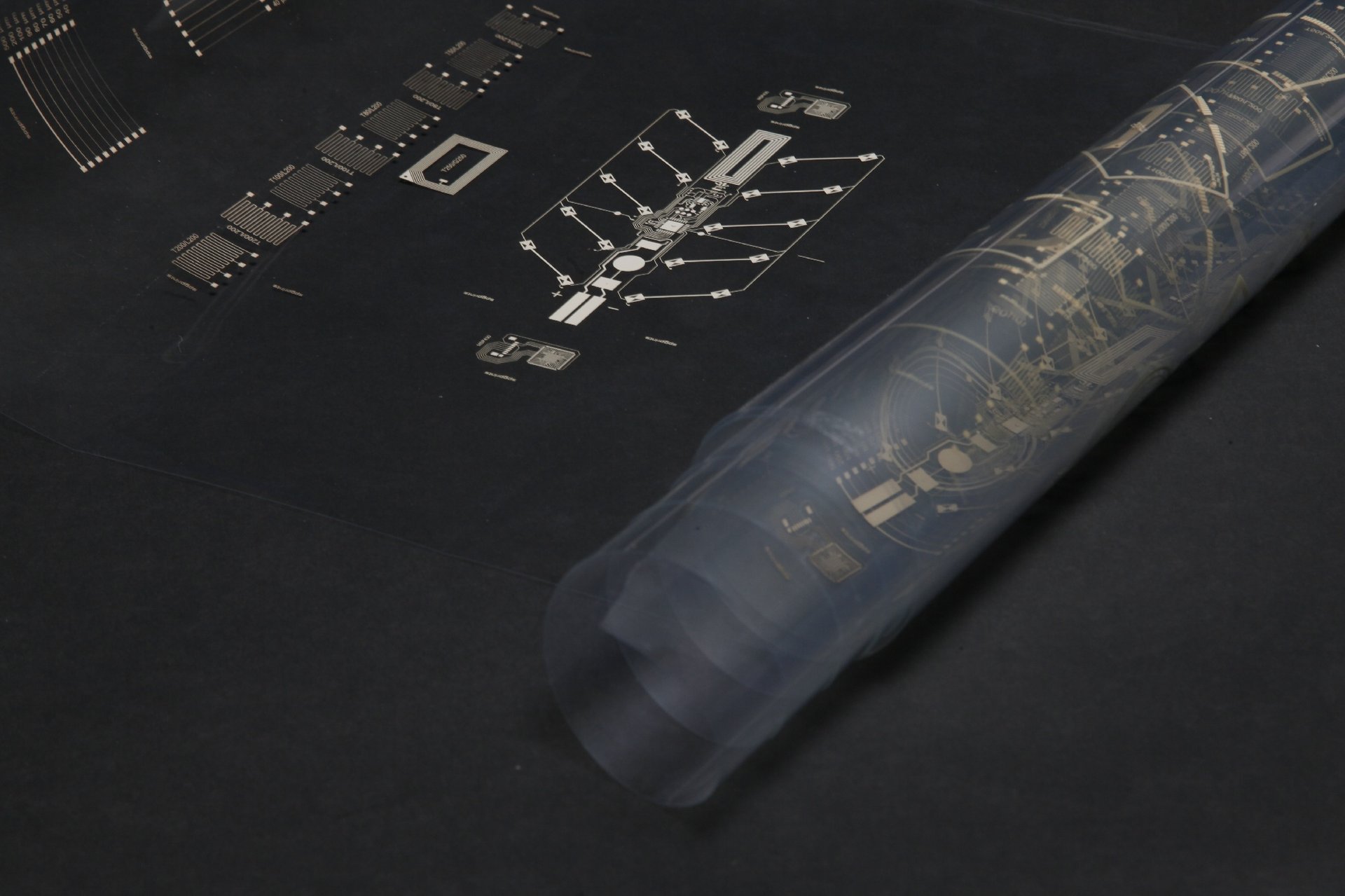 Screen Printing Techniques for Printed Electronics: 5 points of comparison
Printing Pace and Continuity
The first important difference is pace, directly influenced by continuity. Flatbed screen printing is practically done in 2 strokes. In rotary screen printing, these same steps are combined in a continuous process. Rotary screen printing can use lower squeegee speeds, but achieve the same or even faster output, with a more constant printing result.
Printing High Volumes and Reproducibility
For some applications - such as printed circuit boards - Printed Electronics are required to be mass-produced. Rotary screen printing is a rotary process that can run longer than other screen printing techniques. This ensures that the print line can continuously reproduce products and higher volumes are possible.
Blockages of Printing Holes
For screen printing techniques, downtime and clogging of holes are the main deal-breakers. Because the rotary screen printing process is a continuous process the printing result is much more consistent than other screen printing techniques.
Lifespan of Screens
Another aspect that can save costs in the long run, is the lifetime of tools. A frequently mentioned advantage of rotary screen printing is that the lifespan of screens is relatively high. Although the equipment investment for a rotary screen printing process is higher, less downtime and lower start-up costs result in a much higher lifespan of screens and thus lower costs in the long run.
Integrating for Various Purposes
Finally, integration with your existing print line is an important topic for many companies. The integrated implementation of rotary screen printing is fairly easy when compared to flatbed screen printing.
Our key benefits for printed electronics
The total package to meet your needs
Perfect for printed electronics
Since SPGPrints invented rotary screen printing in 1962, we have taken the concept into many exciting directions. Among the most successful applications in recent years has been printed electronics.
Seamless printing
Rotary screen printing is now very commonly used for manufacturing printed electronics. Contrary to flatbed printing, our technology allows for seamless printing, hence, uninterrupted and fast high- volume production.
Fast return on investment
While the initial investment in rotary screen printing may be substantial the ROI is short because of low running costs and the screens' long lifetime.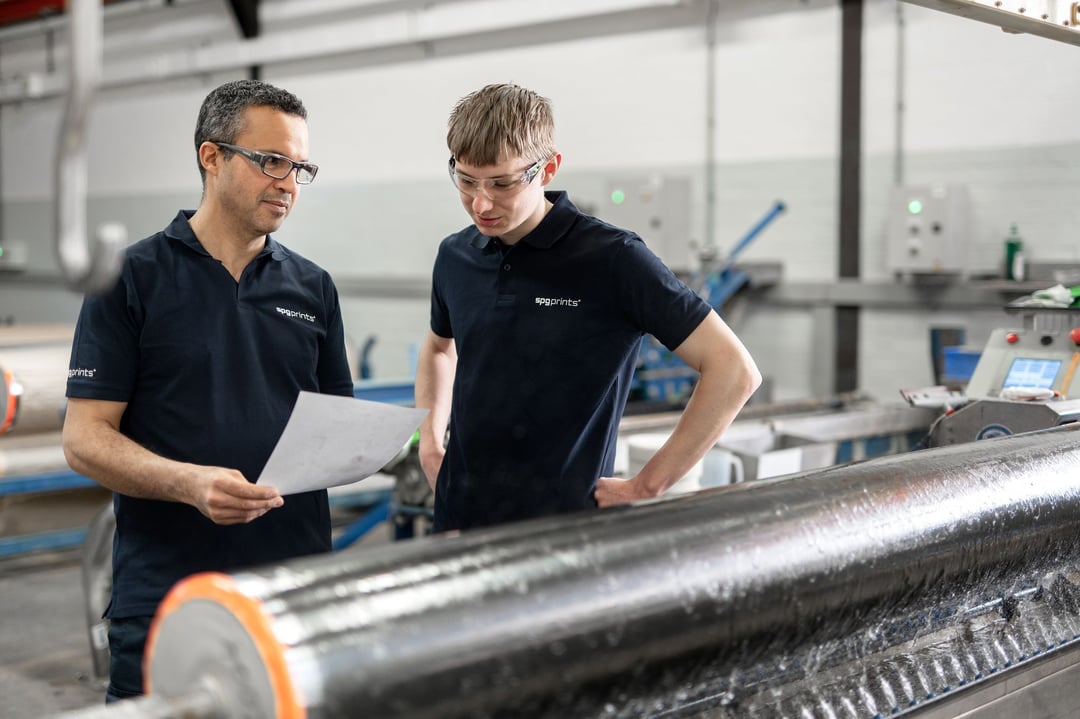 Request a Proof of Concept
Would you like to know what benefits rotary screen printing can bring to your printed electronics business? Tell us about your situation and the challenges you face, and we will define the optimal approach for the Proof of Concept. We will discuss the result together and finetune if necessary.
Our Proof of Concept will clarify:
What Rotary Screen Printing can do for your Printed Electronics
How you will maintain optimal and consistent print quality
How rotary screen printing adds value for you and your customers
Let's talk about your challenge
Find out how SPGPrints can help you to meet any challenge and grow your printed electronics business.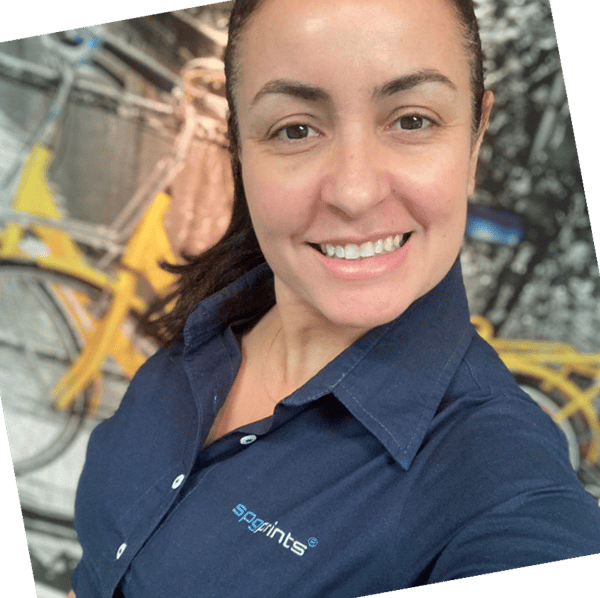 Other SPGPrints applications
Insights on Printed Electronics
Discover everything about our Printed Electronics solutions and more.
Explore all our insights