Good to know about Digital Printing Ink for Fabric
Digital textile printing inks must match your printer and substrate perfectly for best results.
SPGPrints offers Digital Printing ink for Fabric in four different chemistries: Reactive, Acid, Sublimation and Pigment.
The fabric you print on determines the type of ink you need. For example, acid inks are mainly used on wool and silk.


Avoiding blockages and defects
The Digital Textile Printing Ink you use should fit your printer and printheads perfectly. This makes sure blockages and defects are averted.
The right chemistry for your fabric
Secondly, the fit between ink and fabric is very important. The type of fabric you are going to print dictates which ink type(s) you can use.
Runnability and color gamut
Two of the distinctive factors of ink are runnability and colour gamut. The colour gamut determines how bright the colours are that you can print. Runnability determines that you can print without image defects and without frequent stops to clean the printheads.
Local assistance
As we are located all over the world and produce inks ourselves from scratch, your perfect ink is always within reach.
Reactive Inks
Create vibrant and durable prints on natural fibers with reactive inks
The most extensive range of products suitable for both entry-level and premium luxury fashion.
Discover reactive inks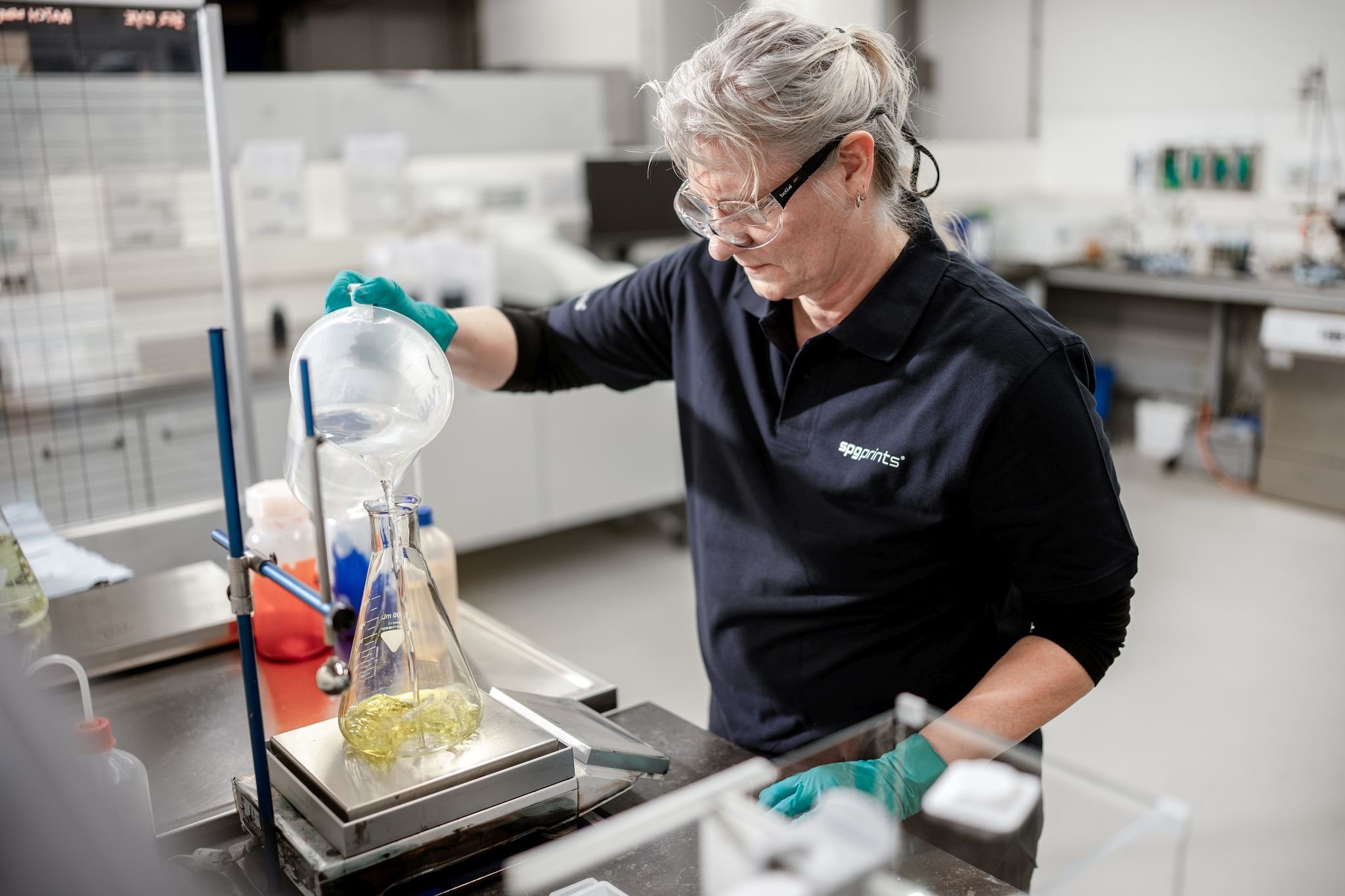 Acid inks
Maintain high-quality on protein-based fibers with acid inks
Suitable for applications where vibrant colors, intricate details, and durability is essential.
Discover acid inks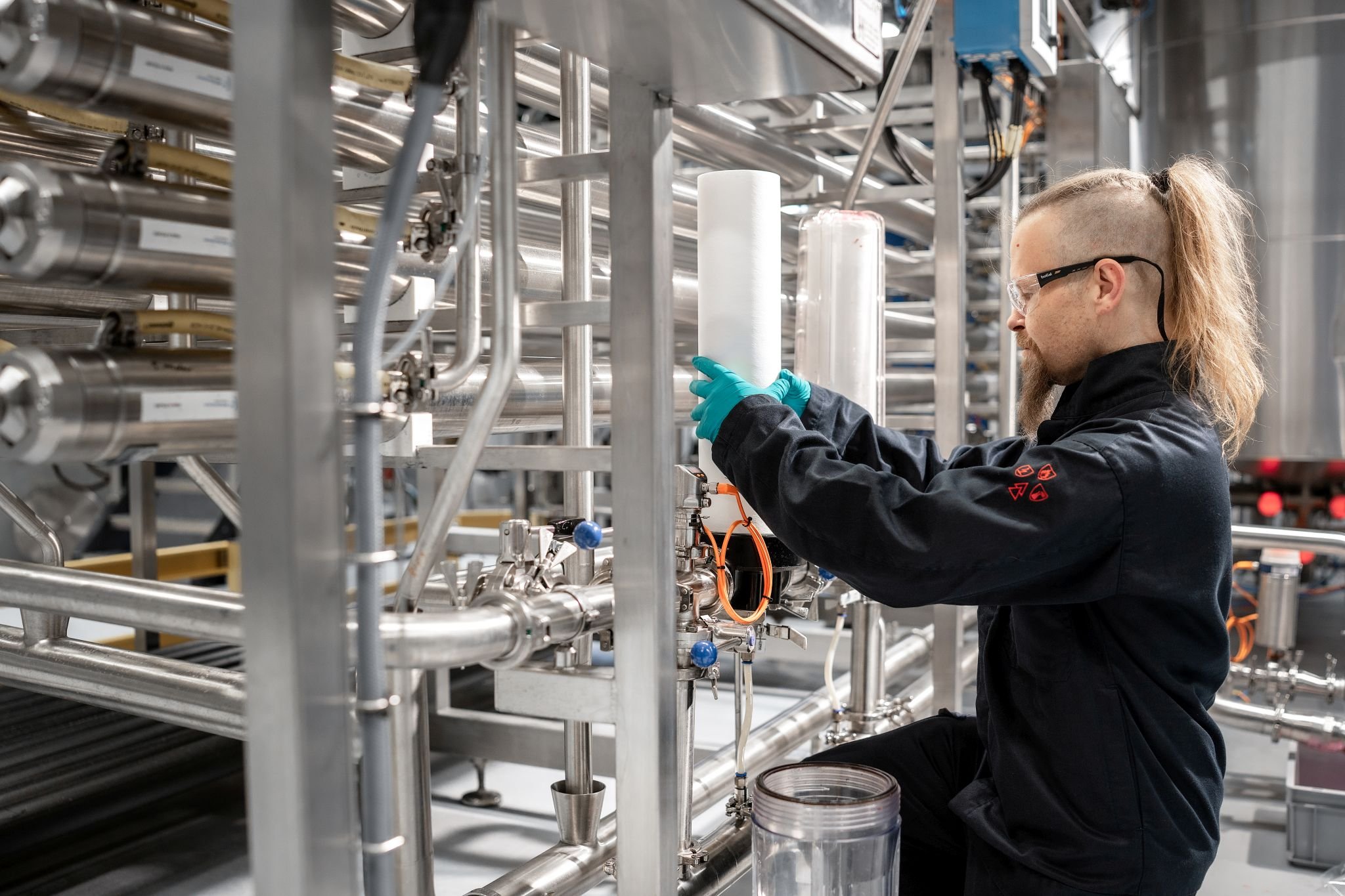 Pigment Inks
The solution for blended fabrics
Suitable for creating fine art prints and reproductions that need to maintain soft hand feel and deep colors while maintaining high runnability.
Discover pigment inks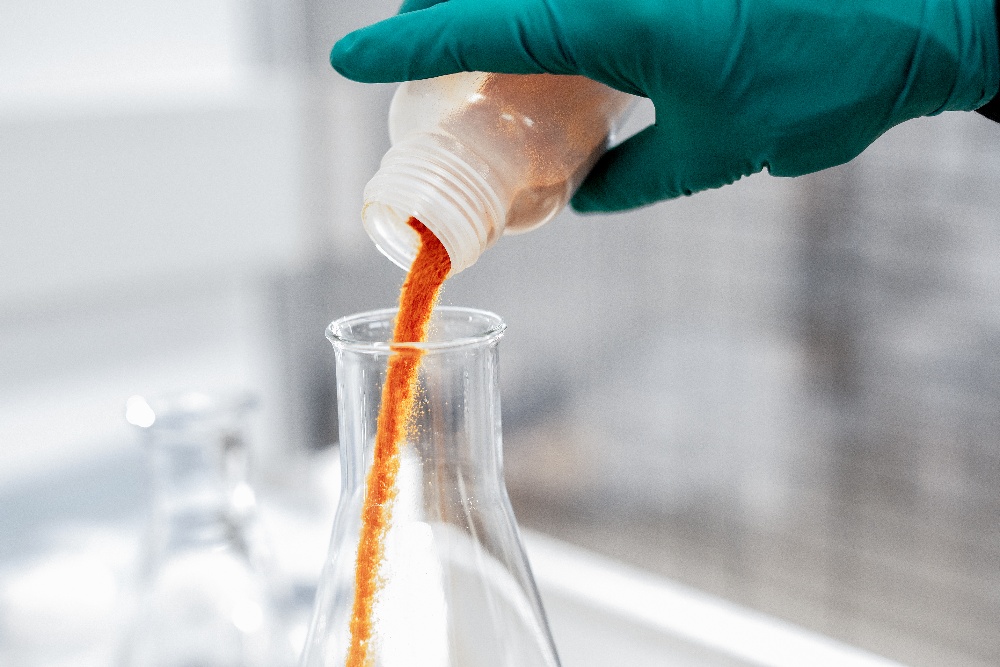 Sublimation Inks
Print sustainable on polyester fabrics with sublimation ink
Without the need for washing and steaming, sublimation ink is one of the most sustainable technologies on the market.
Discover sublimation inks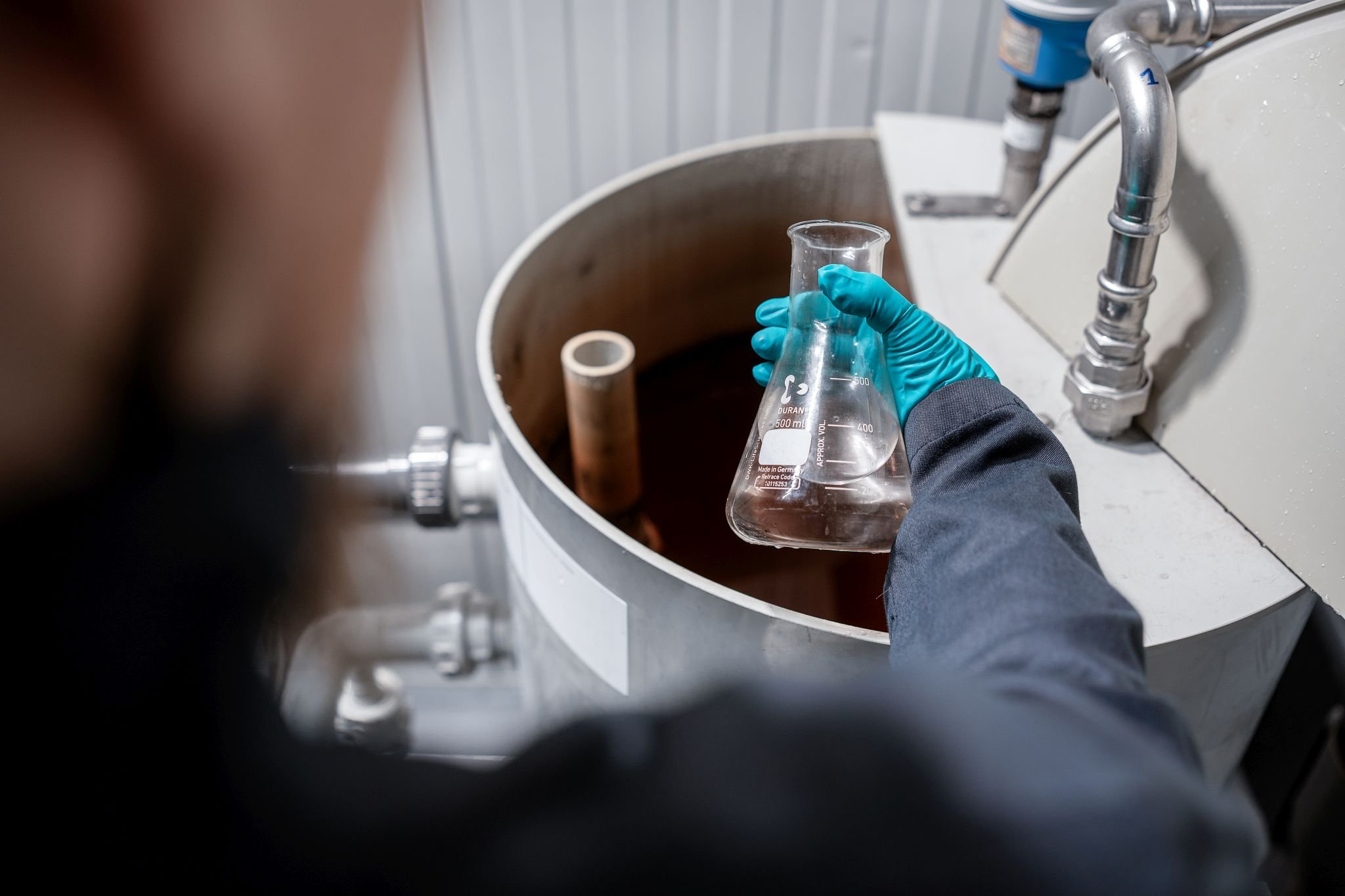 New formula to make Digital Printing Inks for Textile prepared for the future
Based on all know-how and experience from 30 years of ink development, our experts are continuously working on Digital Textile Printing inks with maximal colour efficiency, made with the best available dyes.
But that's not all - sustainability is more important than ever.
That's why we prepare our inks for the future. When selecting ink components, we take all known substances on the Restricted Substance List (RSL) into account. This way, all guidelines from REACh, Oekotex and ZDHC are being met.
The technology we use to make our Digital Printing Inks for Textile more sustainable, is called N▸RICH Technology.
Key features N▸RICH Technology:
All known Restricted Substance Lists are taken into account when selecting the ink components
Fit for purpose: providing the best colour solutions for each application need
Enrich your production: a true added value to each digital printing solution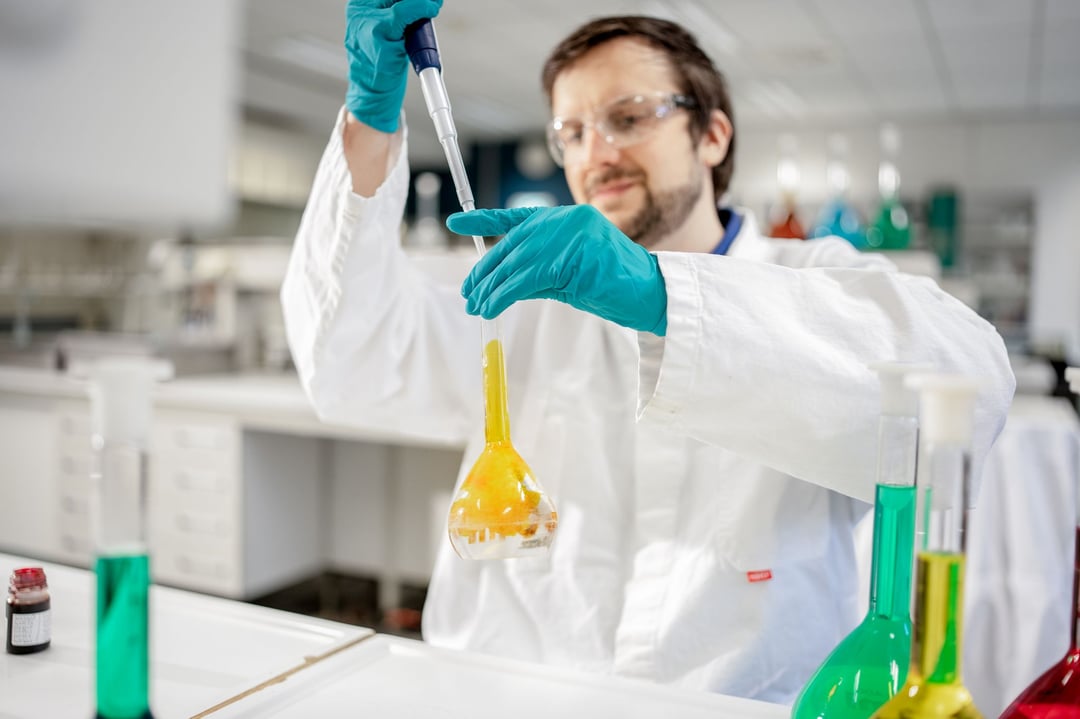 Performance Levels: for every challenge a Digital Textile Printing ink
There is an appropriate ink solution for every demand.
After all, the optimal mix of colour intensity and economics is defined by the application. It is quite a difference if you are printing fashion or home decor designs and whether you are printing for a brand or manage your own collection.
That is why we have created different performance levels. We named these levels after the most colourful animals in nature: butterflies. With the right combination of selected colours from our three performance levels Pasha, Morpho and Alcon, you can achieve the same quality on your fabrics today as you used to reach with only the top line inks. But the resulting price per meter is much more attractive!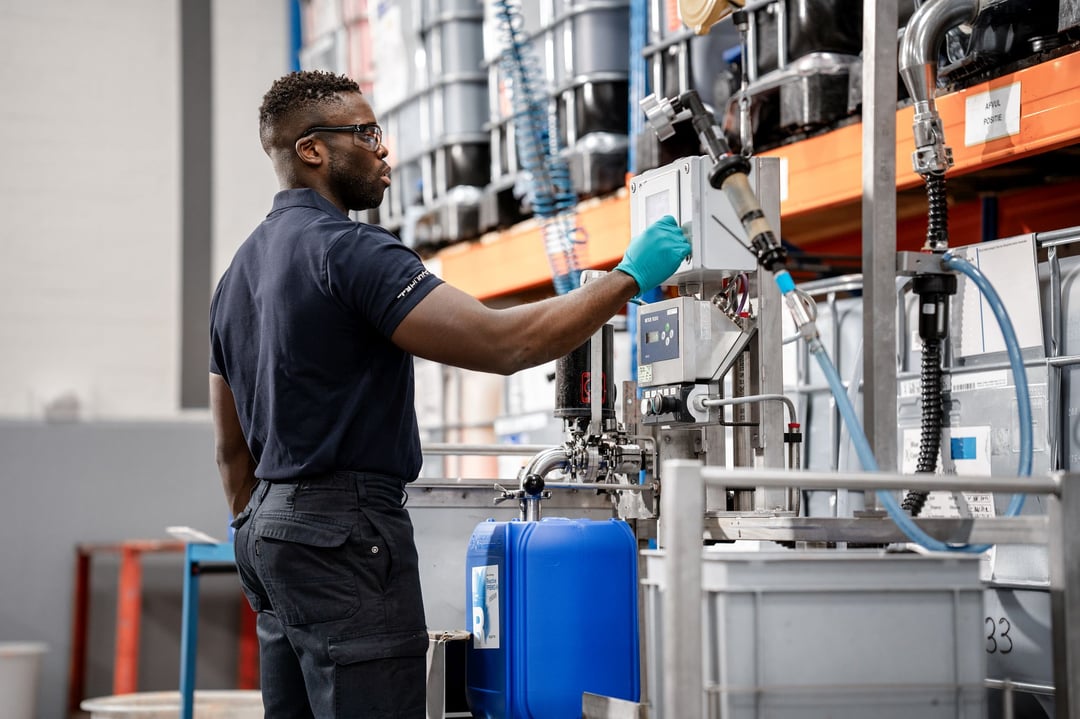 Digital Textile Inks for all printheads and fabrics
As stated before, it is crucial that the digital textile printing ink you use matches your printer and the fabric perfectly.
That's why a supplier with a broad range of inks is crucial for success.
If you have a printer with SPGPrints' proprietary Archer Technology, special Archer inks (Reactive, Acid or Sublimation) will give you the best printing result. SPGPrints has developed inks for all the major printhead types, so no matter what printer you use, SPGPrints has matching inks that boost your printing process.
In short, for every situation, there is a Digital Printing Ink for Textile that perfectly fits the printer and fabric. Reach out to our experts for your perfect solution.
Insights on Digital Textile Printing Ink
Our experts would like to share their knowledge and experiences with you. Read all about Digital Printing Inks for Fabric and how to make a selection for your company in our blogs.
Explore all of our Insights