Specifications Violet
Good to know about Violet
Printing Method
Scanning inkjet printer, direct to fabric
Print Heads
8 or 16 Konica Minolta 1024i print heads
Printing Speed
Up to 150 m2/h (8 PH up to 90 m2/h)
Dryer
Stand alone infrared dryer with 1 pass conveyor belt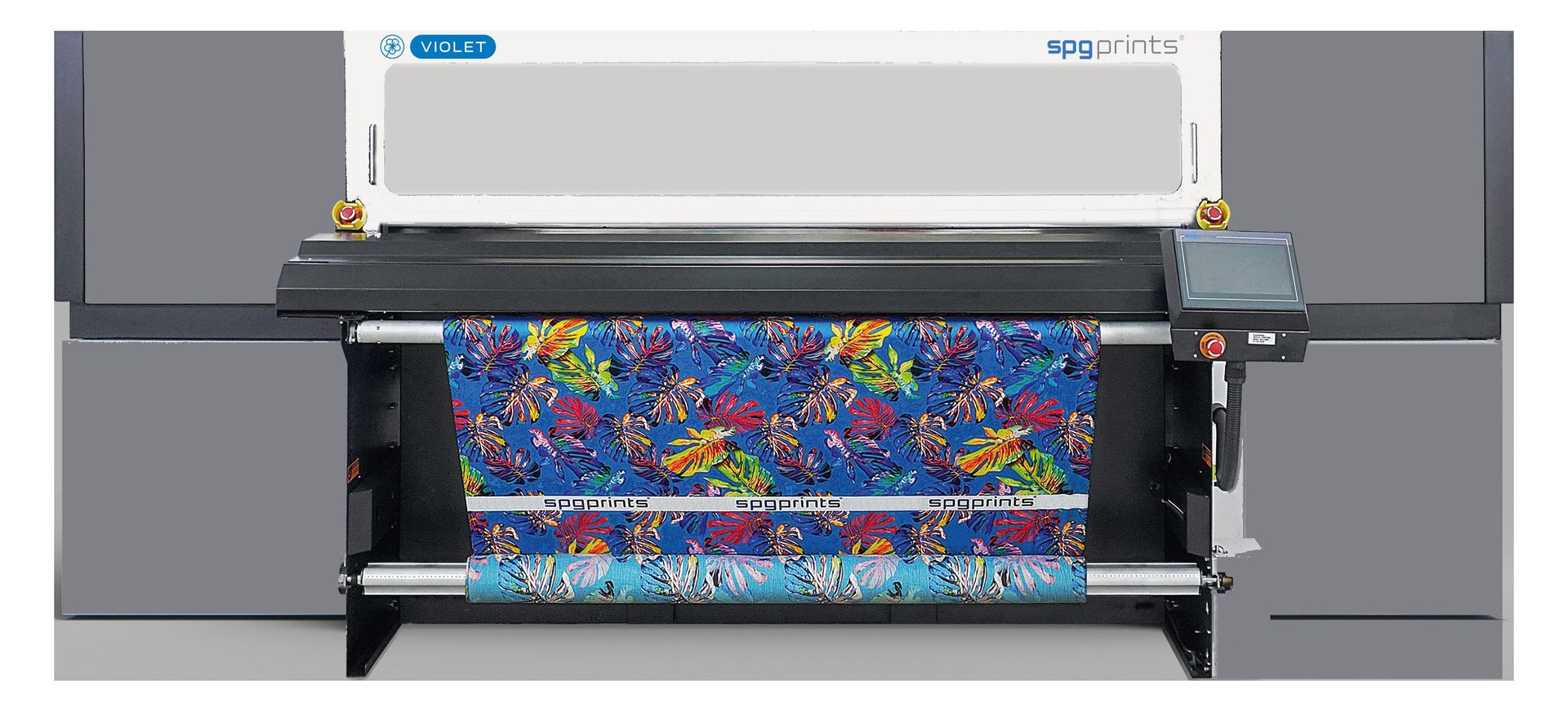 Violet provides industrial performance and more sustainable, high quality digital printing at a profitable cost level
Combining the best of both worlds with the Violet print engine
The print engine works with Konica Minolta 1024i print heads that have a proven long lifetime, while the unique SPGPrints technology ensures consistent print quality even in varying room climate conditions. The variable drop size enables you to produce sharp images, vibrant colors and smooth gradations. An inbuilt humidifier keeps the print heads hydrated to produce fresh colors and crisp designs anytime.
User friendly
To help you succeed in digital, we made sure the printer is very easy to operate. The installation is plug & play and the latest color management engine and color processing tools are included in the preloaded RIP software. A key operator training comes as a standard, covering user maintenance, working with profiles for smooth gradations and vibrant colors with different fabrics, practical tips & tricks, and more. The minimum the printer needs is a wall plug; it needs no pressured air and can be delivered with an external water reservoir that can work for one day. In such case no water connection and no waste connection is needed.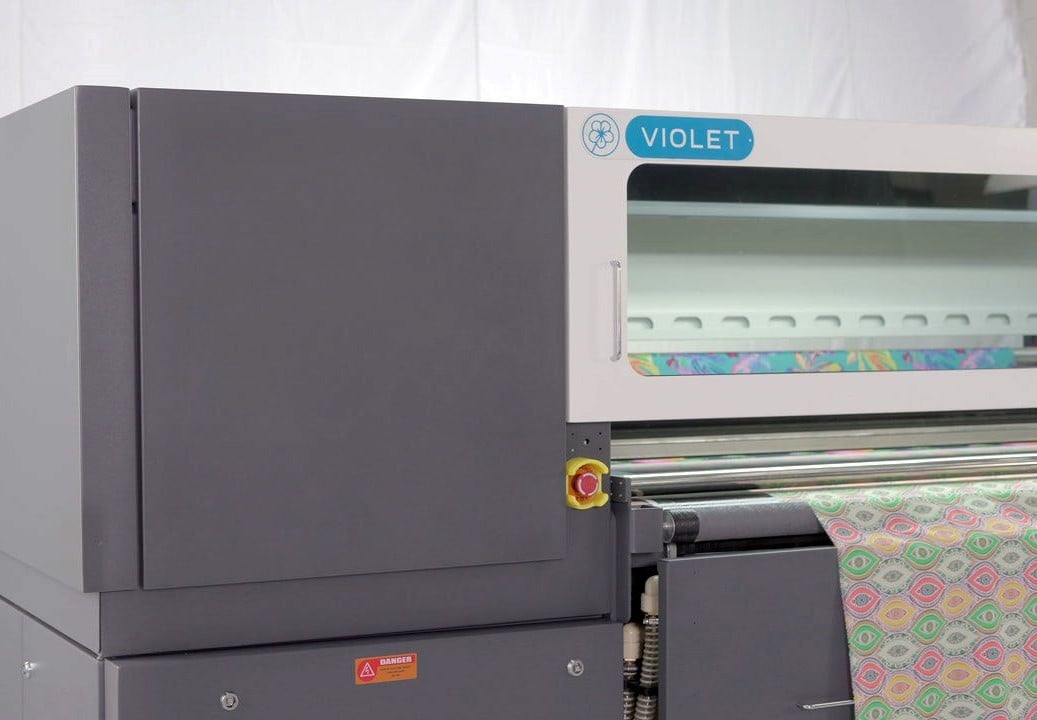 Read more insights on inkjet printing for fabric
Our experts would like to share their knowledge and experiences with you.
Read all about inkjet technology in our blogs.
Explore all of our Insights