Magnolia. The next step up in digital textile printing
Everything is possible, Magnolia offers unsurpassed quality and value to textile printers who are taking the first step into digital production.
At a glance
---
Crisp, sharp and high-quality prints with unique details and high resolution.
Uninterrupted printing of multiple jobs on the same substrate.
Fast, cost-effective production of multiple variations for sample and production runs.
Maximum freedom in choice of fabrics.
Strong and vivid colours at the lowest possible ink consumption.
Integrated Archer+ technology for delivering constant quality levels.
Reduced ownership costs through the SPGPrints Print Head Program for full control of print head performance and costs.
Specifications Magnolia
Good to know about Magnolia
Printing Method
Scanning Inkjet Printer for Fabric
Print Heads
SPGPrints Archer+ technology with 36 FujiFilm Dimatix print heads
Print Resolution
up to true 1200 x 1200 dpi
Drop Size
2-10 picolitre variable drop size
Inks
Reactive, Acid and Sublimation
Dryer
Horizontal dryer with 1/3 passages, up to 130°C, heated by gas or electric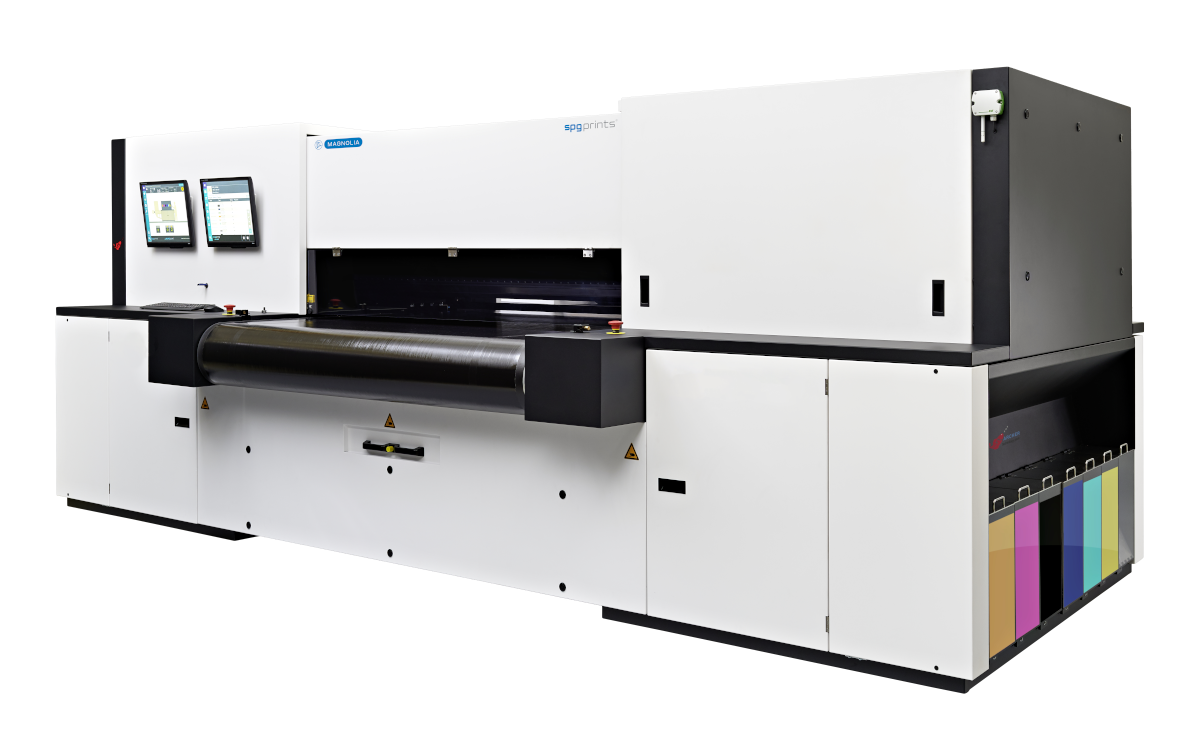 Blotches, fine lines, geometric designs and intense colours can all be printed on a wide range of substrates.
Multitude of applications
Open creative possibilities with the wide range of substrates that can be printed by Magnolia: sublimation papers, natural fibres, lycra, wool, silk and even polyesters. Blotches, fine lines, geometric designs and intense colours can all be printed thanks to variable ink drop technology.
Full control in one integrated system
From infeed to outfeed Magnolia is designed to allow maximum freedom in choice of fabrics. Magnolia is a complete system, designed and engineered to make a complete solution. All elements are made to work together: print heads, inks, substrate conveyor, and dryer. However, within this system, there are options for ink (Reactive, Acid or Sublimation), and drying (gas or electric). With Magnolia from SPGPrints, configuring the right combination for your requirements is possible without compromising results.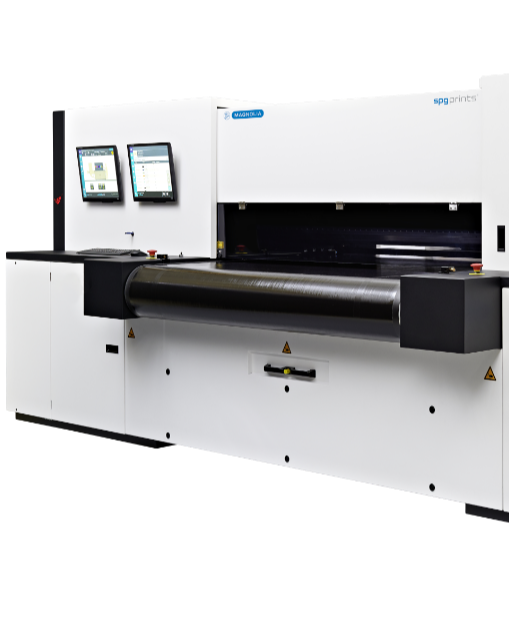 Delivering constant quality levels at a faster rate
With the development of the new Archer+ technology, we have created an adequate solution to one of the most pressing issues
for digital printing companies: the difficulty of delivering constant quality levels.
Besides delivering crisp, sharp and high-quality prints with unique details and high resolution, the new Acher+ technology is the first solution that enables automatic and operator-independent adjustment of each individual nozzle. Using the Archer+ technology, therefore, results in definitions and more uniformity.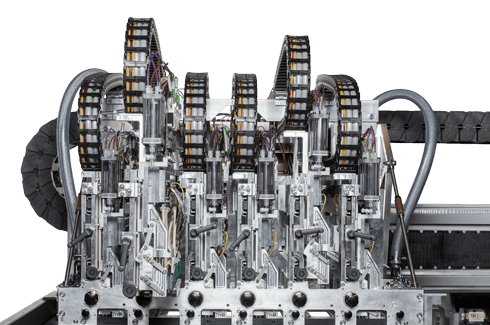 Read more insights on inkjet printing for fabric
Our experts would like to share their knowledge and experiences with you.

Read all about inkjet technology in our blogs.
Explore all of our Insights