JAVELIN®: Digital Inkjet Printer for Fabric
Take the first step into digital production or step up your performance with unsurpassed quality.
At a glance
---
True 1200 dpi digital textile printer providing unrivaled precision quality printing
Uninterrupted printing of multiple jobs on the same substrate.
Accurate replications of all designs, no matter the design size.
Ideal for sample and production runs: fast, cost-effective production of multiple variations.
Reduced cost of ownership through Archer® technology, making sure print head failure is kept to a minimum.
Detection of one or more failing nozzles in an inkjet printhead and compensating/correcting perceived non-uniformities
Specifications Javelin
Good to know about the Javelin
Printing Method
Scanning Inkjet Printer for Fabric
Print Heads
6 Archer technology print bars, each containing 6 FujiFilmDimatix Samba 1200 dpi print heads
Print Head Levels
3-6 mm above fabric surface
Printing Width
max. 1850 mm or max. 3200 mm
Print Resolution
600 x 1200 dpi and 1200 x 1200 dpi
Drop Size
2-10 picolitre variable drop size
Inks
Reactive, Acid and Sublimation
Dryer
Heated by gas, electricity or oil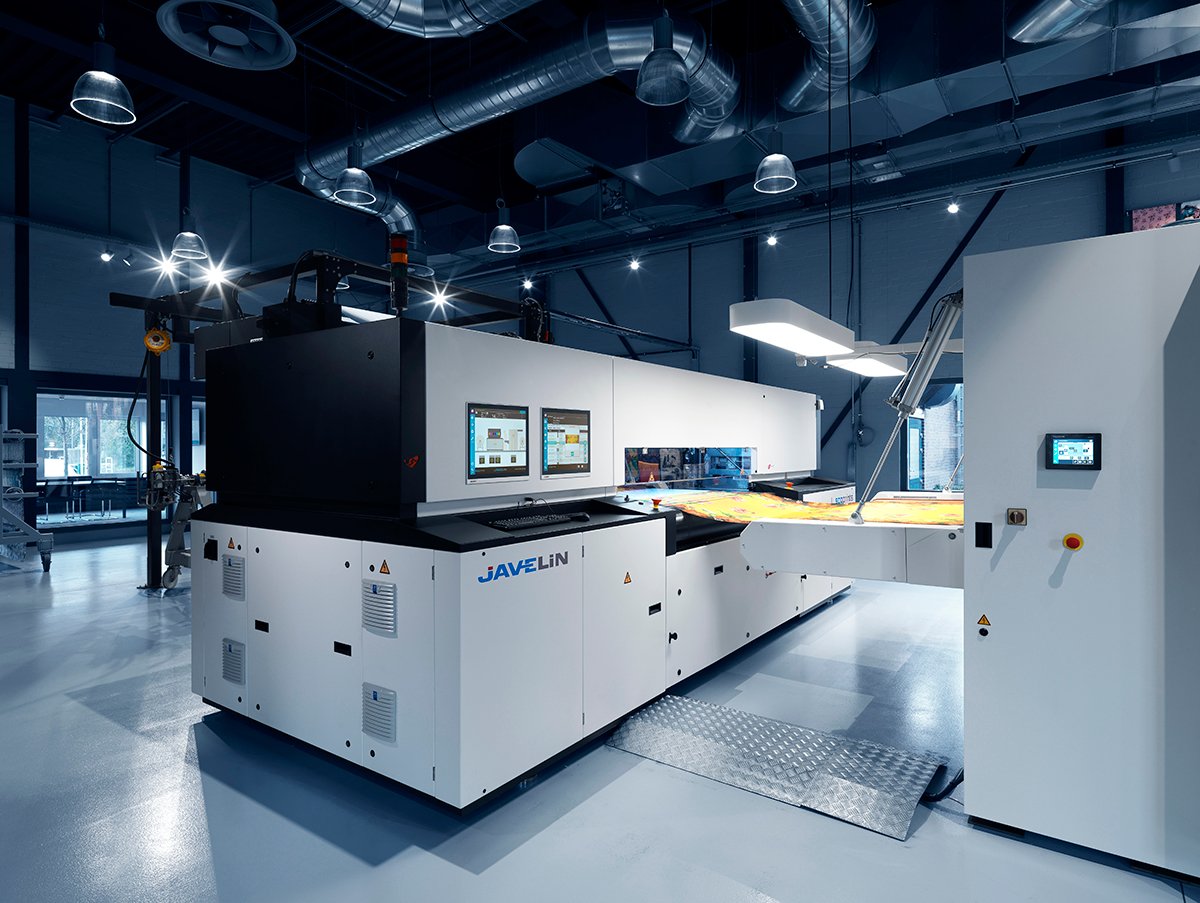 Affordable quality is the demand today, and JAVELIN makes that possible for your printing company.
Benefits of the JAVELIN Digital Inkjet Printer for Fabric
Make your printing workflow more efficient and eliminate bottlenecks. This Digital Inkjet Printer for Fabric allows you to be more flexible and meet customer demands for smaller, urgent jobs. After all, the fast, cost-effective production of multiple variations is ideal for sampling or shorter runs.
Longer runs are also no problem, as the JAVELIN can print multiple jobs on the same substrate without interruption, regardless of design size. Be flexible, cost-effective and efficient all at once!
In short, the 4 most important benefits are:
The best image quality available in the world, through true 1200 dpi printing
Printing efficiency
Design Flexibility
Reduced Ownership Costs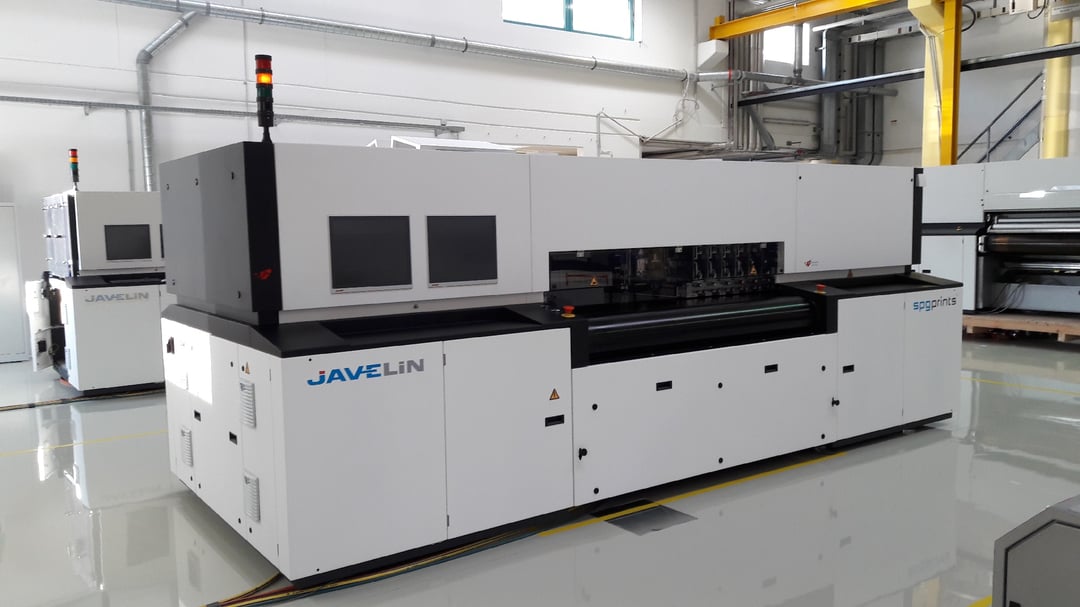 Reducing print head damage with Archer Technology
At the heart of Javelin's printing efficiency lies a unique inkjet system: Archer Technology. With this technique, the Javelin enables you to set higher standards for productivity and quality in Digital Textile Printing.
Archer technology does not only assure fine line detail, blotches and tonal curves. The high jetting distance between printheads and fabric greatly reduces the risk of damaging the printheads.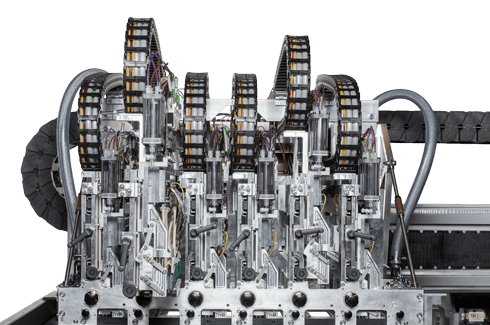 Insights on JAVELIN, the inkjet printer for fabric
Our experts would like to share their knowledge and experiences with you.
Read all about inkjet technology, the JAVELIN and all benefits for your company in our blogs.
Explore all of our Insights