Jasmine. Vivid colours in sustainable printing
If you ever thought about adding digital printing to your rotary textile printing, now is the time to step into a colourful world with new possibilities.
Specifications Jasmine
Good to know about Jasmine
Printing Method
Scanning inkjet printer, direct to fabric
Drop Size
5-18 picolitre variable drop size
Printing Speed
Up to 860 m2/h (Jasmine-C up to 500 m2/h)
Inks
Reactive and Acid inks.
Pigment inks are under development.
Dryer
Dryer with 1/3 passes, heated by gas or electricity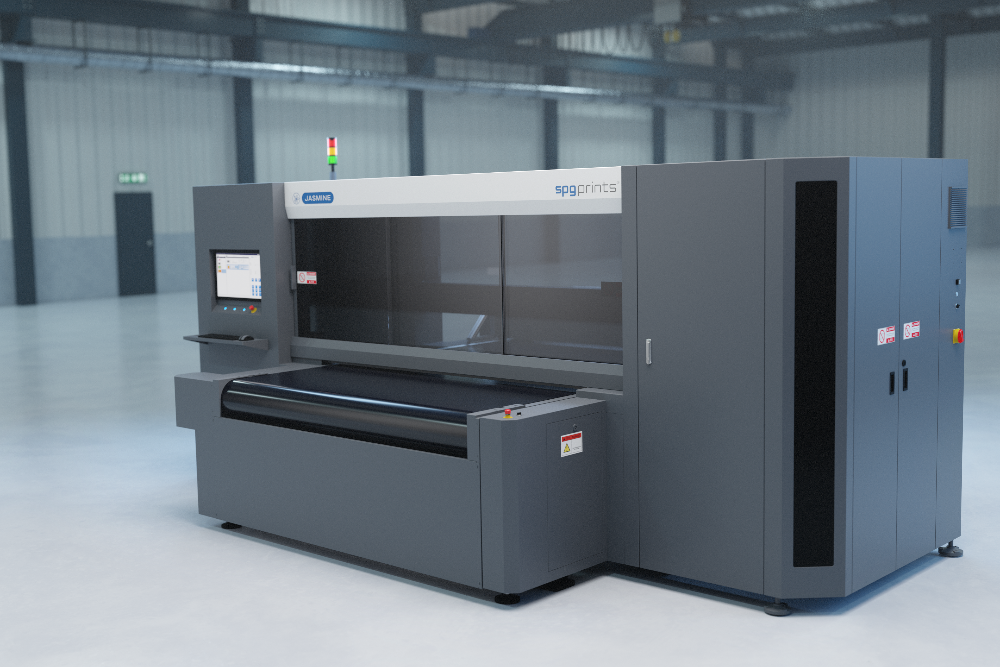 On-demand production and fast delivery also helps you to meet the increasing demand for sustainability across the supply chain for fashion and home textiles
Choose the Jasmine that fits your environment
A big challenge for most printers is the uncertainty of the volume they need to print. Therefore, Jasmine is available in a 16 print head and a 32 print head version. As robust and productive direct to fabric printers, they offer a wide range in yield. In case you need to replace or scale up your existing digital production, Jasmine helps you to cover new ground. With 250 m2 and 460 m2 per hour in high definition 2 pass mode, both models offer an excellent price to production ratio in their segment.
Natural balance for sustained growth
Continuous production of sophisticated patterns and rich colours takes the right balance of components from infeed to output. The Jasmine platform seamlessly integrates a choice in infeed options, a robust print engine, renowned SPGPrints performance inks and a broad range of dryers. Based on your requirements, you can choose the configuration that best fits your production environment. As a long-time partner for the textile printing industry, we are here to guide you through the process every step of the way. Expect nothing less.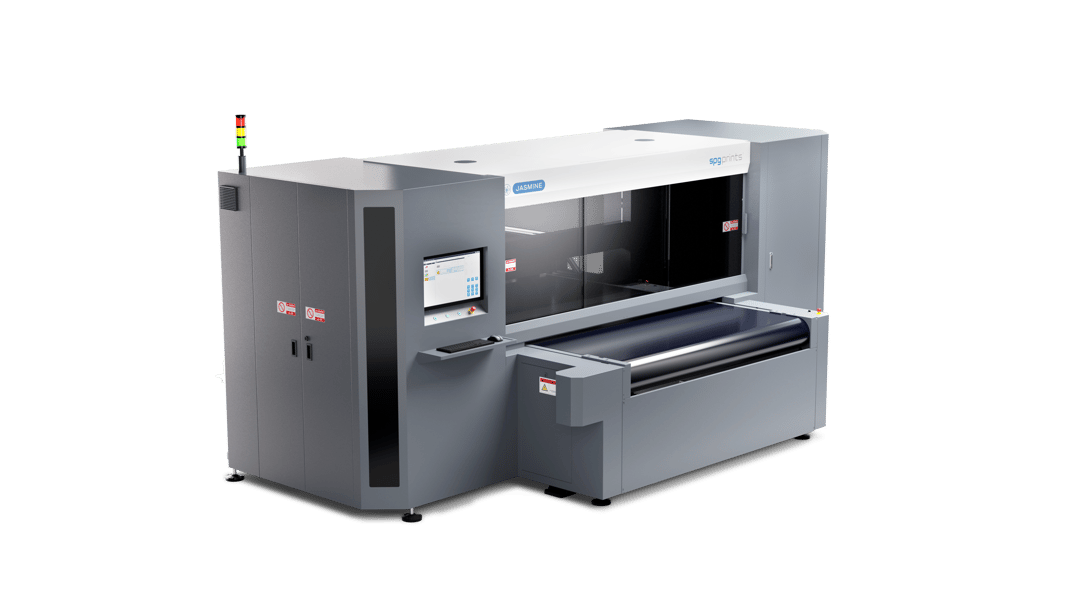 Read more insights on inkjet printing for fabric
Our experts would like to share their knowledge and experiences with you.
Read all about inkjet technology in our blogs.
Explore all of our Insights