For flexo and dry-offset
Discover fast and simplified engraving methods
Digital pre-press systems for imaging plates, screens and sleeves. These bring enormous performance improvements to manufacturing processes for labels, textiles and numerous industrial printing applications, including wallcovering and pad printing.
Good to know
Engraving or exposing the perfect plate using the correct pre-press system is crucial to achieve the highest printing quality.
Image quality can be achieved with the use of one of these three different techniques:
CTF Computer To Film (conventional / analogue)
CTP Computer To Plate (digital / LAM ́s)
DLE Direct Laser Engraving


The digital pre-press systems can be divided into two groups:
Textile:
Rotary screen-printing for wide web (> 1000 mm). SPGPrints is the only provider of these unique techniques in textile rotary screen printing.


Label and Industrial:
All other industrial and label printing options, flexo, dry offset, pad printing, label printing, narrow web, intaglio, embossing amongst others.
High-quality
Engineering, development and machine production in Austria, Europe since 1968.
High reliability
One-stop-shop for maintenance, service and delivery worldwide.
Broad range of options
Discover the best solution for your printing challenges.
High speed
Fast, cost-effective printing production.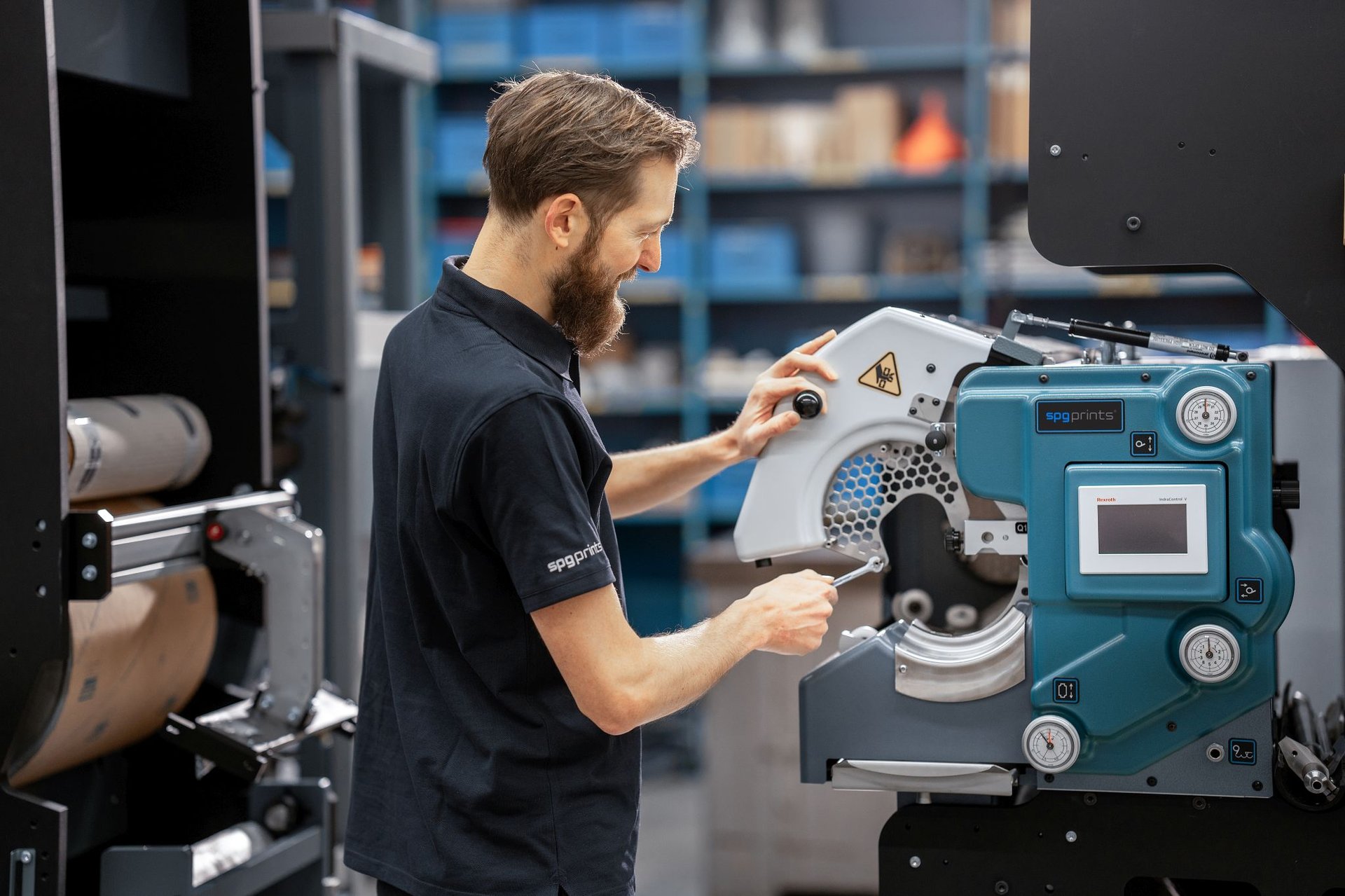 There are many industrial and label printing solutions. Discover the best option for your challenge.
Pre-press printing solutions
Pre-press systems
Rotary screen-printing for textile and all other industrial and label printing options: flexo, dry offset, pad printing, rotary screen printing, narrow web, intaglio, embossing etc.
Two pre-press systems
Within label printing there are two kinds of pre-press systems
CTP (Computer to plate):
Fibre Diode lasers are used to image the printing form by ablating a black mask or by UV-curing directly (with the use of UV-lasers) a photosensitive lacquer.
DLE (direct laser engraving):
High power CO2 or fiber laser burns away the non-image area of the printing form, which can be polymer, elastomer or lacquer used for rotary screens.
Discover Engraving and Pre-press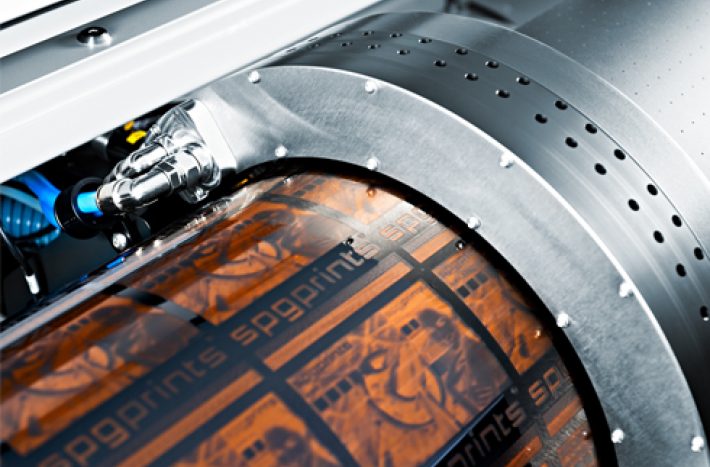 Laser Engraving technology
High quality via controlled software
The engraving is controlled by SPGPrints' proprietary 3D Active RIP software, which also allows three-dimensional dot-shaping to prevent over-impression of smaller elements.
Discover more about Engraving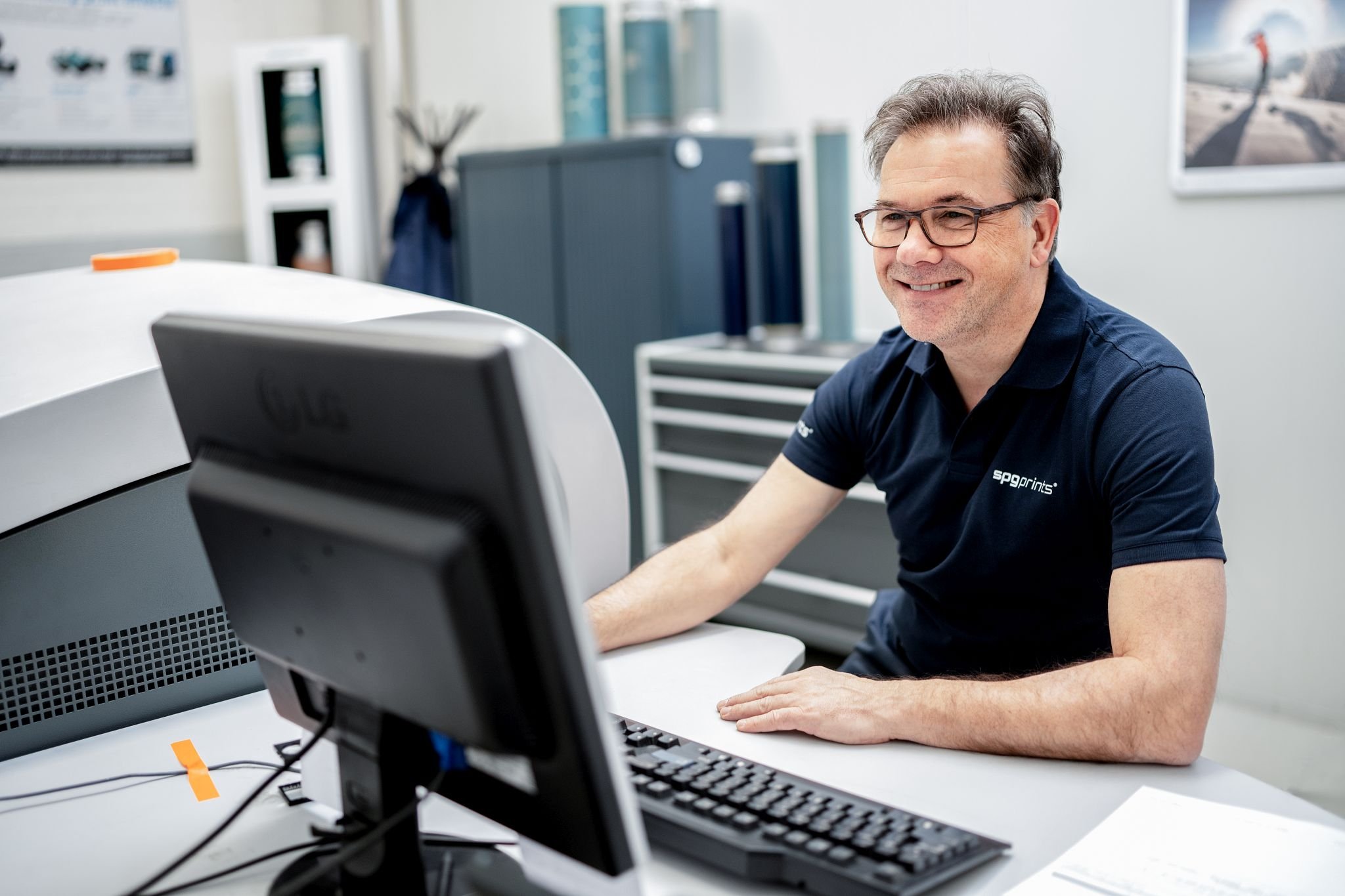 Conventional pre-press equipment
Proud to offer a fully modular, economic and accurate screen-making workflow by conventional method, for narrow-web, mid-web or semi-rotary applications. We offer a wide range of high-end conventional Pre-press Equipment such as:
coaters
dryers
endring gluers
exposers and developers
homogenous developers
gluers
wash-out tables
light stands
polymerisers
climatisers
inspection tools
unpackers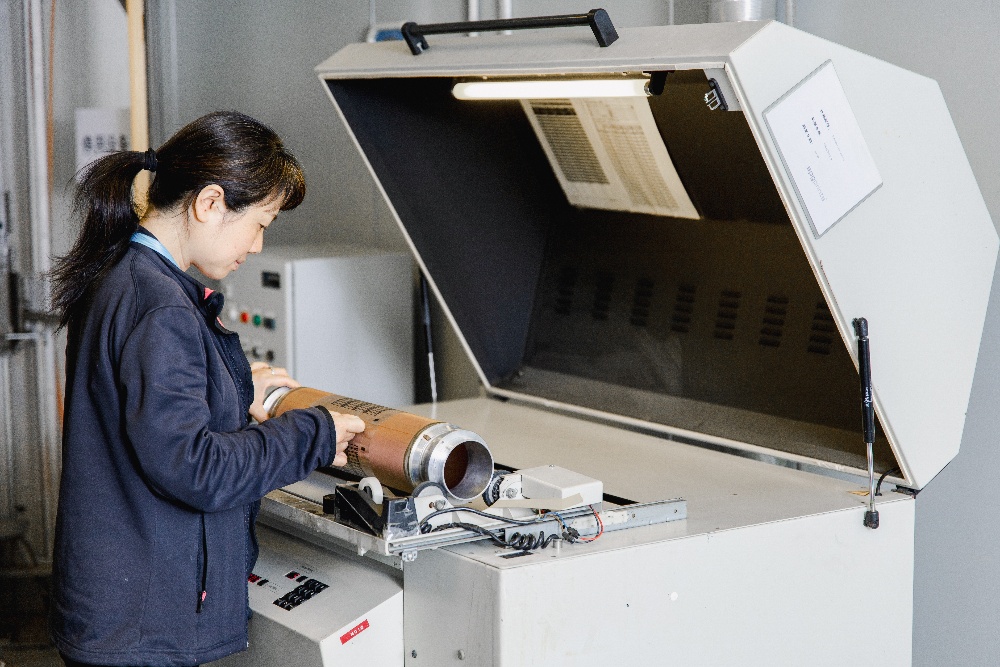 RotaPlate® Dev & Dry for pre-press
RotaPlate Dev & Dry system provides a fast, ergonomic and automated means of developing and drying RotaPlate rotary screens, for narrow web applications, in a one-step, quality-assured process. RotaPlate Dev & Dry is an essential tool that completes your CtS system and also improves the quality of your digital pre-press process.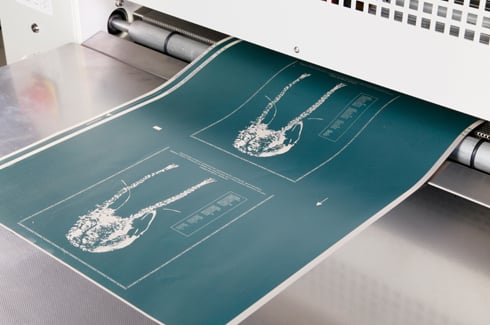 Packaging Industry
The impact of faster lead times, repeatable quality and cost-efficiency
Turn-key solutions for the graphic, packaging and textile Industry.
SPGPrints offers state of the art pre-press systems for a wide range of different applications within the global packaging industry. High quality and high productivity are finally combined with an attractive level of investment.
Let our printing specialists advise you
We are proud to have 75 years of expertise and experience in the printing business. Big international clients are satisfied with our products, knowledge, service and maintenance. We are ready to help you with your industrial or label printing demands to have high quality results to be proud of.
Find out how you can optimize, improve and upgrade your workflow. With high-quality equipment, contracts, maintenance and application support. Receive personal advice from one of our industrial and label printing specialists.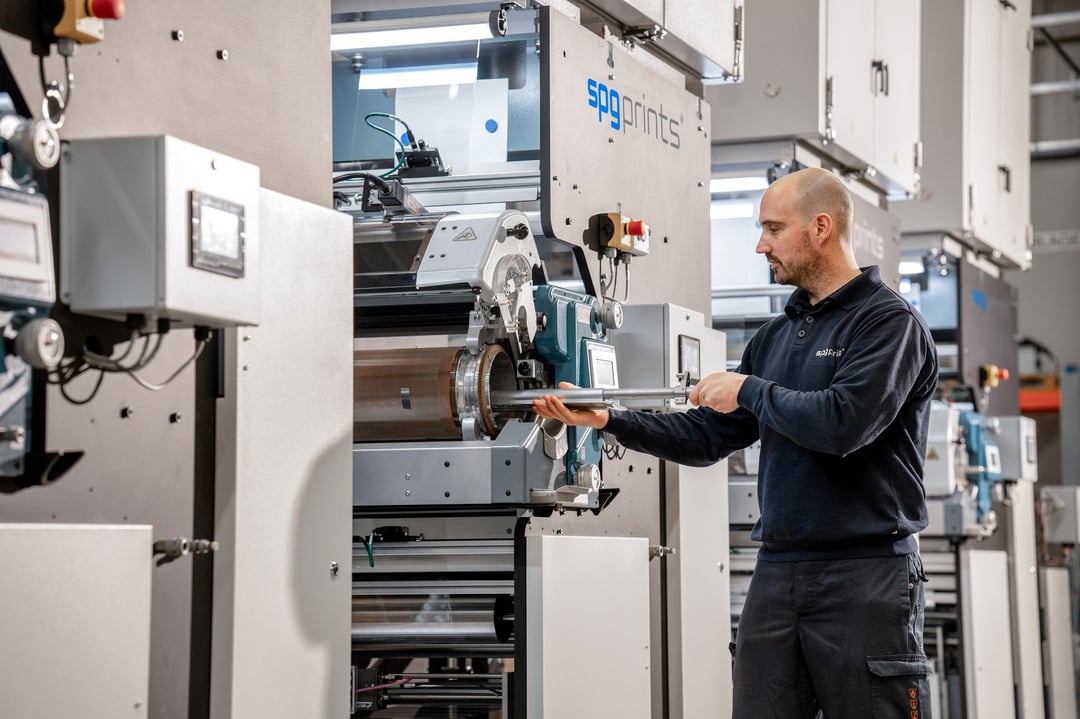 Insights on Industrial/Label Printing
Discover everything about our Industrial and Label Printing solutions.
Explore all our insights