ARROW®. Digital Sublimation Printer
Known for its outstanding productivity in sublimation printing, at a lower cost per meter than its competition.
Specifications Arrow
Good to know about the Arrow
Printing Method
Digital Sublimation Paper Printer, roll to roll
Print Heads
16 symmetrical positioned KonicaMinolta printheads
Print Resolution
Various speed and quality modes, from 360 dpi to 720 dpi
Drop Size
6, 13 or 23 picoliter variable drop size
Printing Speed
Various speed and quality modes, from 62 m2/hr to 490 m2/hr
Inks
Sublimation (20% less ink consumption)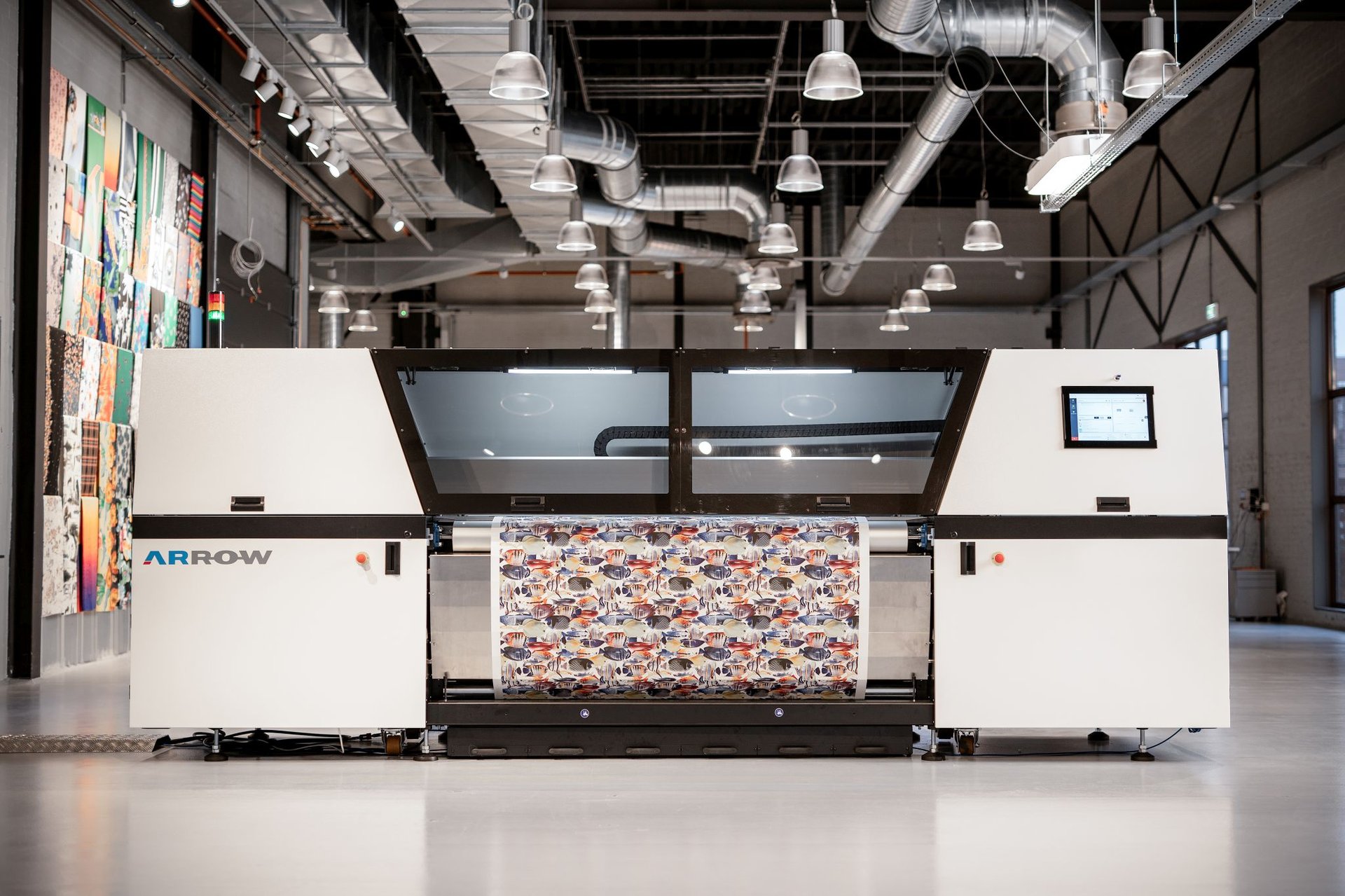 ARROW is the most productive printer in its class, resulting in outstanding productivity and quality at a lower cost.
Most important benefits of the Arrow digital sublimation printer
Using less ink, but delivering better quality? The innovative ARROW uses up to 20% less ink for the same designs, yielding more vivid colours and better definition. This higher quality is only further accentuated by its productivity and fast ROI, while paper handling of the Arrow is unequaled simple.
Don't just take our word for it, request a Personal Sample here.
In short, the 3 most important benefits are:
Very fast ROI
Trouble-free handling
Sustainability and low ink consumption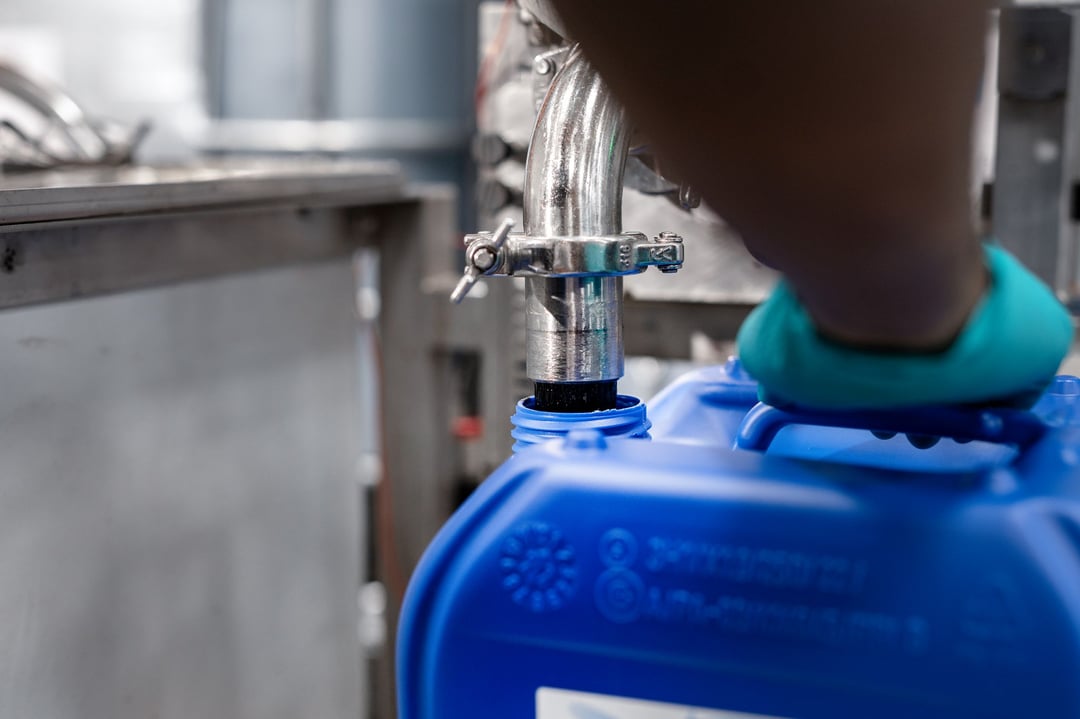 Easy operation and great flexibility to satisfy even more customers
The digital sublimation printer is one of the most flexible digital textile printers out there. It truly offers speed and quality for each design and is so easy to operate that anyone can do it. The user-friendly machine is designed to provide its full potential in any production environment.
ARROW prints 477 m2/hr in one-pass mode at 360 x 360 dpi, but is also able to achieve 720 x 720 dpi in four-pass mode at 122 m2/hr. In two-pass mode, the digital sublimation printer produces 231 m2/ hr while maintaining a resolution of 360 x 720 dpi onto the lowest weight transfer papers.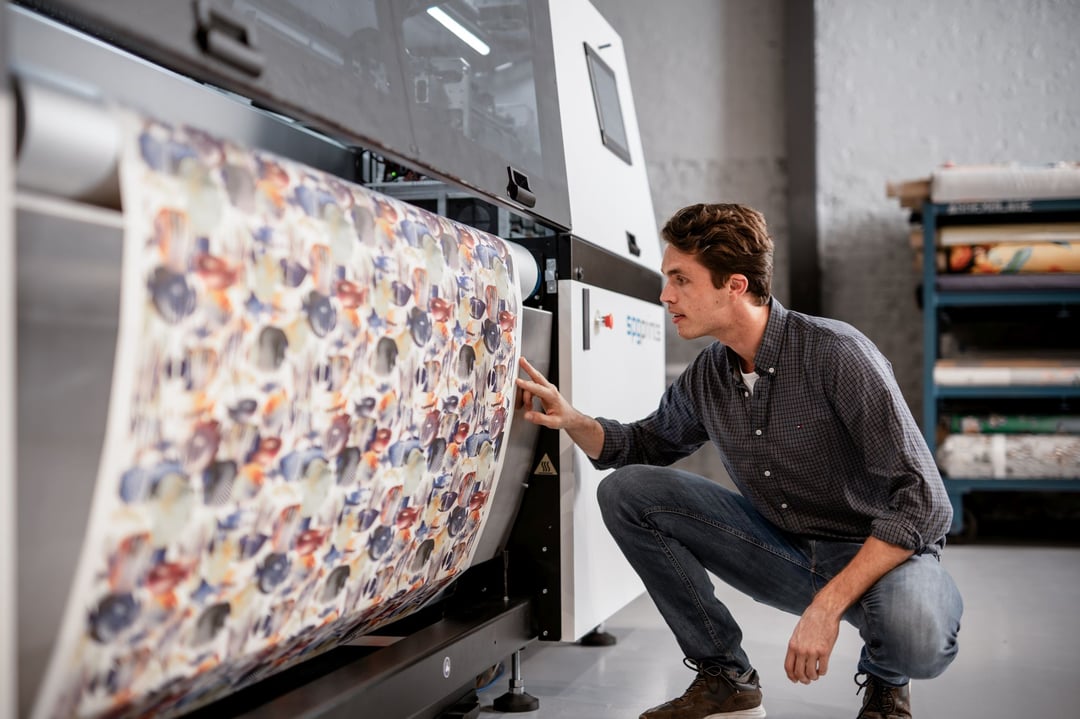 Insights on ARROW and Digital Sublimation Printing
Our experts would like to share their knowledge and experiences with you.
Read all about Digital Sublimation Printing and the benefits for your company in our blogs.
Explore all of our Insights