Good to know about Digital Textile Printing
The fabric has to be pretreated, dried, printed, dried again, steamed, washed, dried and finished in the digital printing process.
Digital Textile Printing uses a digital data file to print the design.
The Digital Textile Printing machine reads the colour information from the file, applies the colour profile and prints the desired colour with minuscule droplets of ink.
Astonishing production rate
The production rate of Digital Textile Printing is unparalleled, including the pretreatment, washing, drying and finishing in the same process. Note: the printers only do the printing and drying.
High resolution
Digital Textile Printing can use data to create fine geometric patterns as well as full coverage designs with blotch backgrounds, all of this with unlimited colour combinations.
Sustainable Solution
Digital enables more sustainable textile printing and high savings on energy and water; SPGPrints' printers even enable less ink waste!
Unlimited repeat sizes
Digital Textile Printing is not limited by the circumference of a screen, where the same image repeats at every revolution of the screen.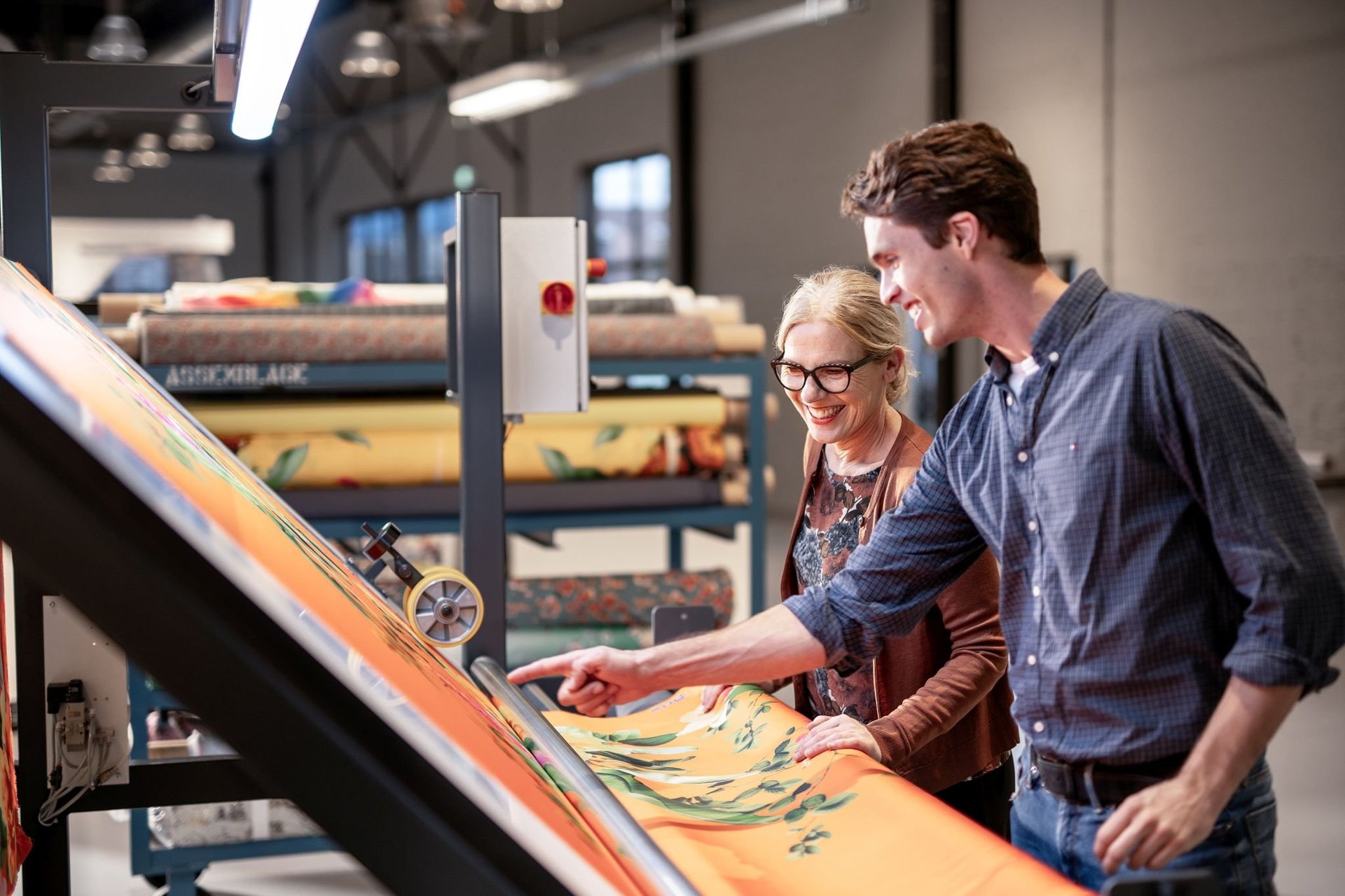 Efficiency and quality of Digital Textile Printing. High-quality printing on a wide range of materials, providing all your customers with first-rate results
Our products
Discover our various Digital Textile Printing machines
With a partner that offers everything in the digital printing process you can focus on exceeding your customer's expectations and growing your business.
PIKE®
New performance standard for single-pass digital textile printing
The PIKE sets new performance benchmarks for digital textile printing, thanks to its industry-leading speeds which offers a yearly capacity of two conventional rotary machines, unique image quality, and low running costs.
Discover PIKE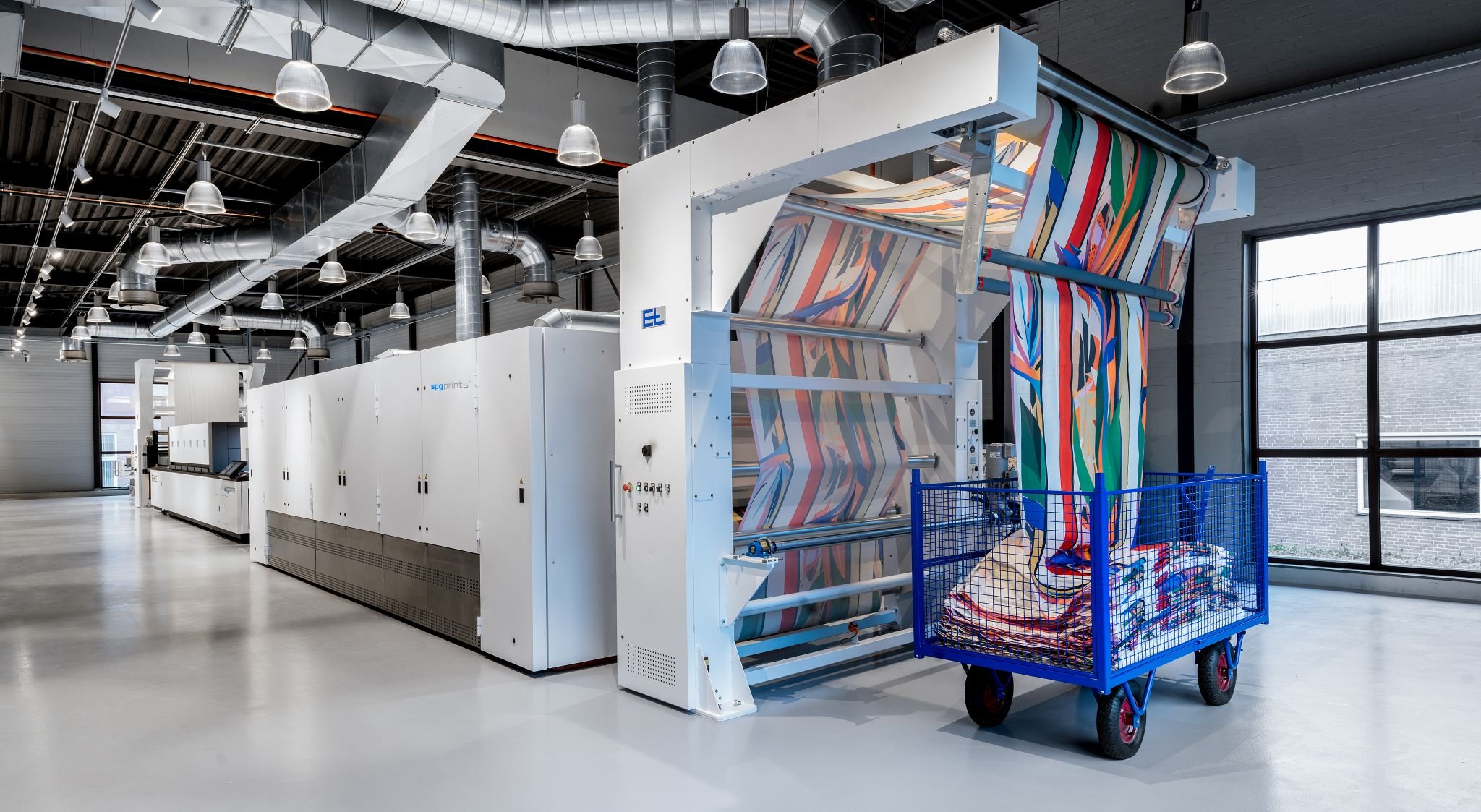 JAVELIN®
Reliable Digital Textile Printing technology: multi-pass printer
Offering unsurpassed value for digital textile printing for volumes up to 1,5 million meters per year, the JAVELIN also is an easy-to-use, reliable printer for midsize printing companies. Its flexibility supports various inks.
Discover JAVELIN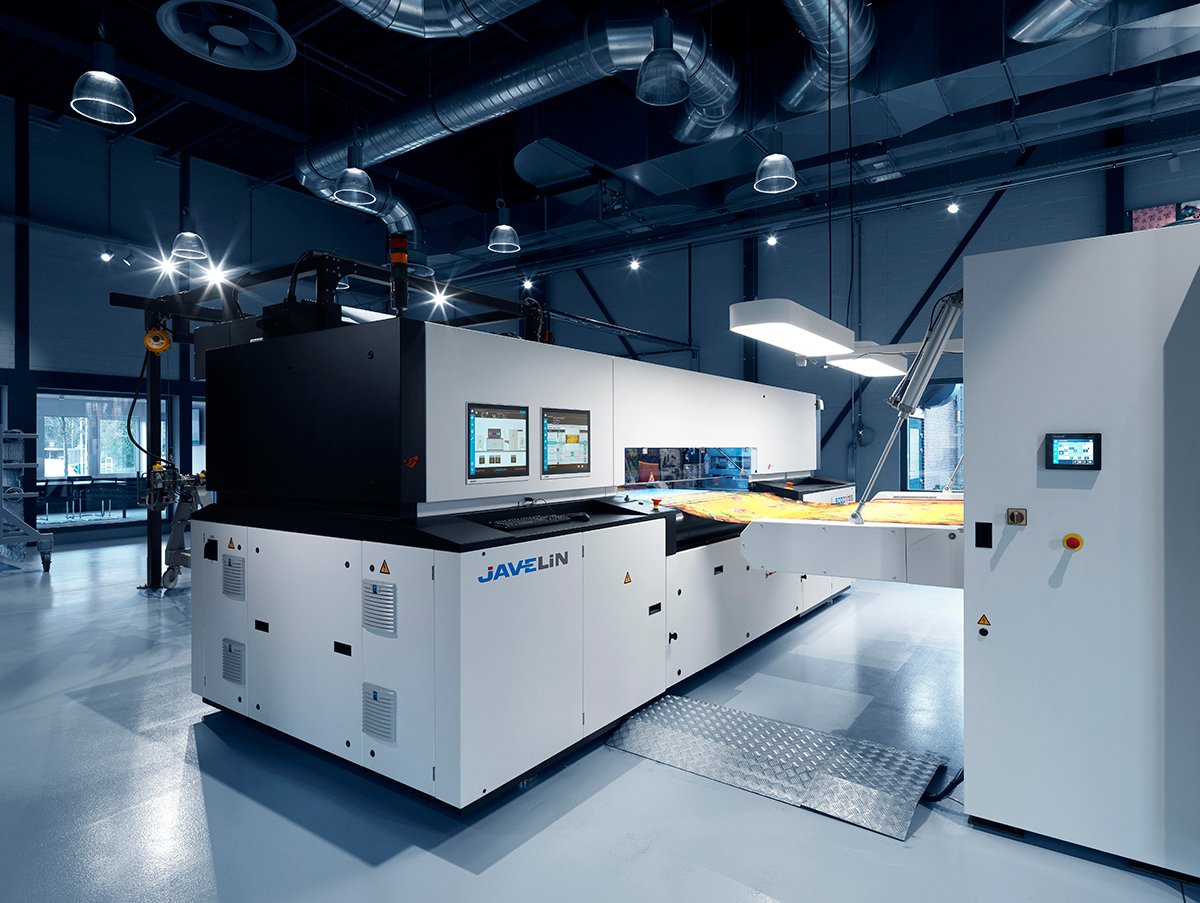 Strategic Partner in Digital Textile Printing
A supplier will just bring the Digital Textile Printer to your doorstep; a strategic partner takes a big step further and wants to help you get the most out of your product.
Finding the Digital Textile Printing machine that best suits your company and making sure it is incorporated in your printing process as effectively as possible; that's what a Strategic Partner is all about.
Our experts help you find out:
how to expand your market share and help your customers even better;
how digital textile printing can be of value to your company;
what the strategic benefits of digital textile printing are for your printing process;
how to incorporate a digital textile printing machine in your production line.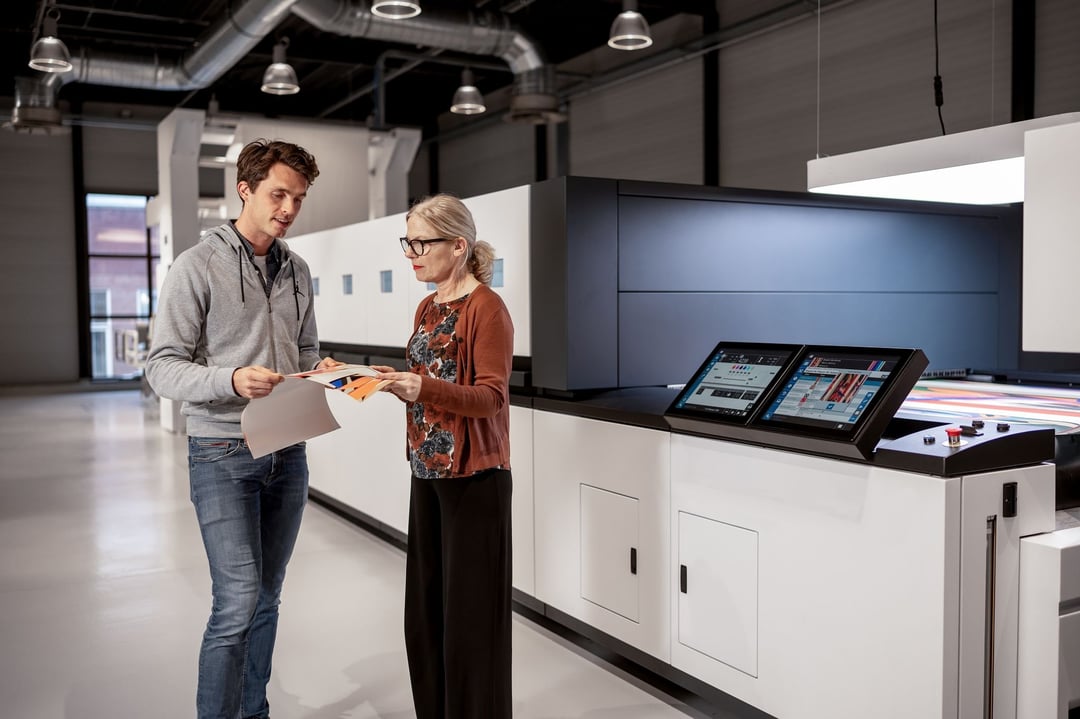 Sublimation: sustainable Digital Textile Printing technology
Known as one of the most sustainable and future-proof printing processes, Digital Sublimation Printing is a popular Digital Textile Printing technology. But is it the right printing method for your application or company?
In our Webinar On-Demand about Sublimation Printing, our experts tell you everything they know about the advantages and challenges of this printing method. Download your recording here and discover what Sublimation Printing can do for your company.
In addition to this, a Personal Sample shows what Digital Sublimation entails for your printing process. Discuss your manufacturing process and challenges with our experts and receive a tailored sample of your application!
OUR PRODUCTS
Machines for digital textile printing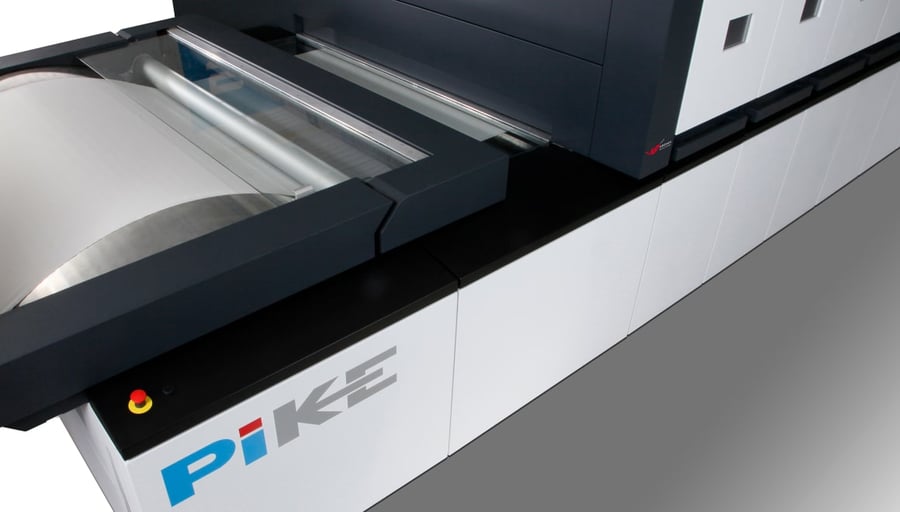 PIKE
---
Achieve the highest net productivity available with the PIKE Digital Textile Printing machine.
Important features:
Highest productivity available for large-format fabric printing.
Guaranteed production capacity and image quality.
Combining the flexibility of Digital Textile Printing with rotary's productivity.
Discover more about PIKE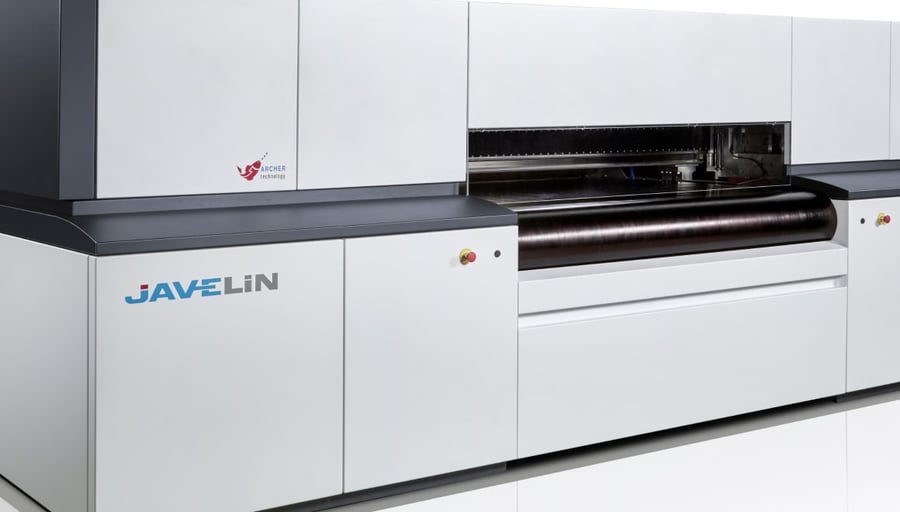 JAVELIN
---
Apart from ease, accuracy and productivity, JAVELIN is unmatched when it comes to quality and value.
Important features:
Production volumes up to 1,5 million meters are possible with just 1 JAVELIN
Flexible use with multiple types of ink.
Discover more about JAVELIN
Insights on Digital Textile Printing
Our experts would like to share their knowledge and experiences with you.
Read all about Digital Textile Printing and how this technology enables an optimal fabric printing process.
Explore all of our Insights